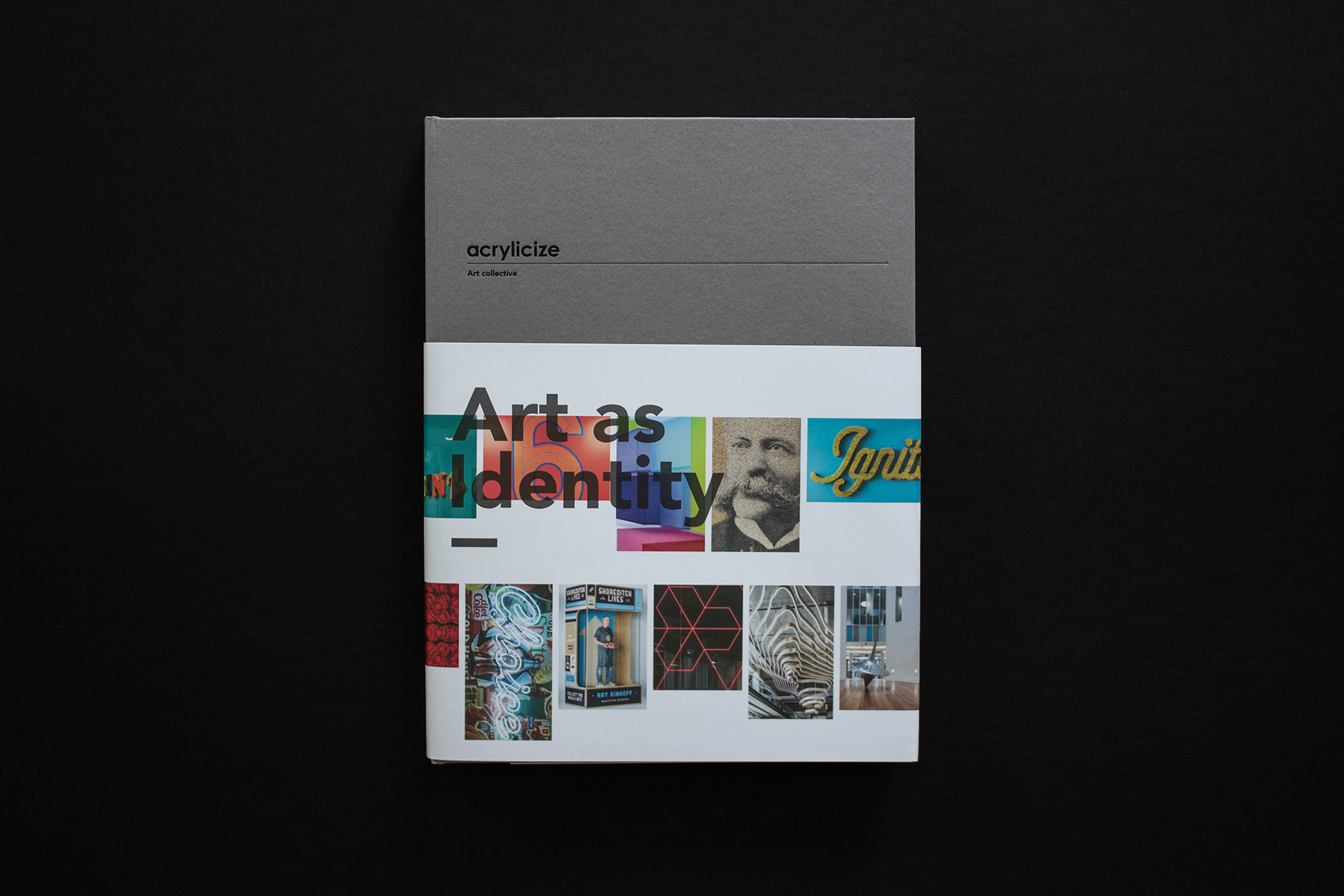 Acrylicize Portfolio Book
_
Portfolio book design for the Art Collective studio Acrylicize. The book showcases a variety of the studios projects. The grey / black / cover of the book reflect the studios brand colour palette, and is wrapped in a dust jacket sleeve with thumbnails of some of their projects. Creating colour and life to the cover, giving a glimpse of the work that is inside. (All work & projects seen inside the book belong to Acrylicize, to see more visit www.acrylicize.com) 
The look & feel was to create an art book with each piece accompanied by facts to give reader information on the media, client, size etc. A mixture of full bleed and thumbnails with macro and full shots to give pace. Avenir typeface used throughout.
Specs:

Dimensions: 310mm x 230mm / Cover: GFSmith Colorplan Smoke with debossing / 
Endpapers: GFSmith Colorplan Mandarin 175gsm.      
​​​​