Out At Sea is a self-help diary that I produced along with my major project "Anchored" on obsessive-compulsive disorder. The function of the diary would be used in the treatment process of helping tackle the illness. "Out At Sea" therefore would be used to accompany CBT (cognitive behavioural therapy) which is a psychotherapeutic approach which addresses dysfunctional emotions and irrational thoughts.
It is common that the patient records these disruptive events to discuss with their psychiatrist. This diary would firstly allow the patient to keep a written record of their progress with their treatment on a day to day basis. The pages of the diary are to resemble the waves of the ocean which are cut where the (ship) bookmarks can be placed. Where the patient would place the ship towards the surface of the ocean (top of the page) on a good day and nearer the ocean floor (bottom of the page) on a bad day. The placement of the ships over the week would act a interactive infographic allowing the psychiatrist to quickly identify both how their patients are getting on and areas to address.
The diary cover again uses the design of the tide and the ocean to relate to my sculptural metaphor used throughout my major project of drowning at sea. The design has extracts of the poem "not waving but drowning" by Stevie Smith, to convey the hidden and unnoticed nature of the illness.  The diary comes also with the full poem on a small card. The diary is blind debossed to again portray the unnoticed nature of OCD.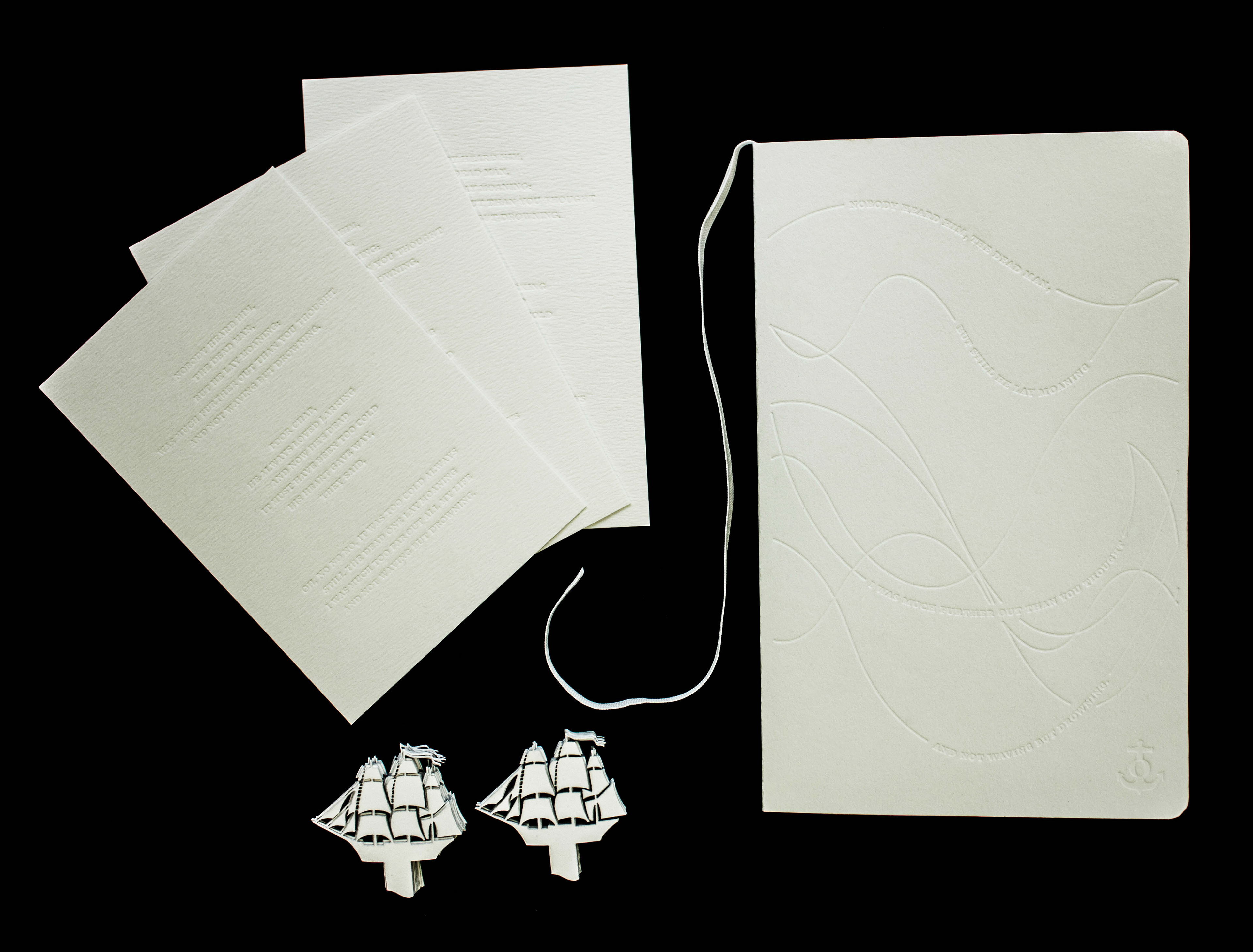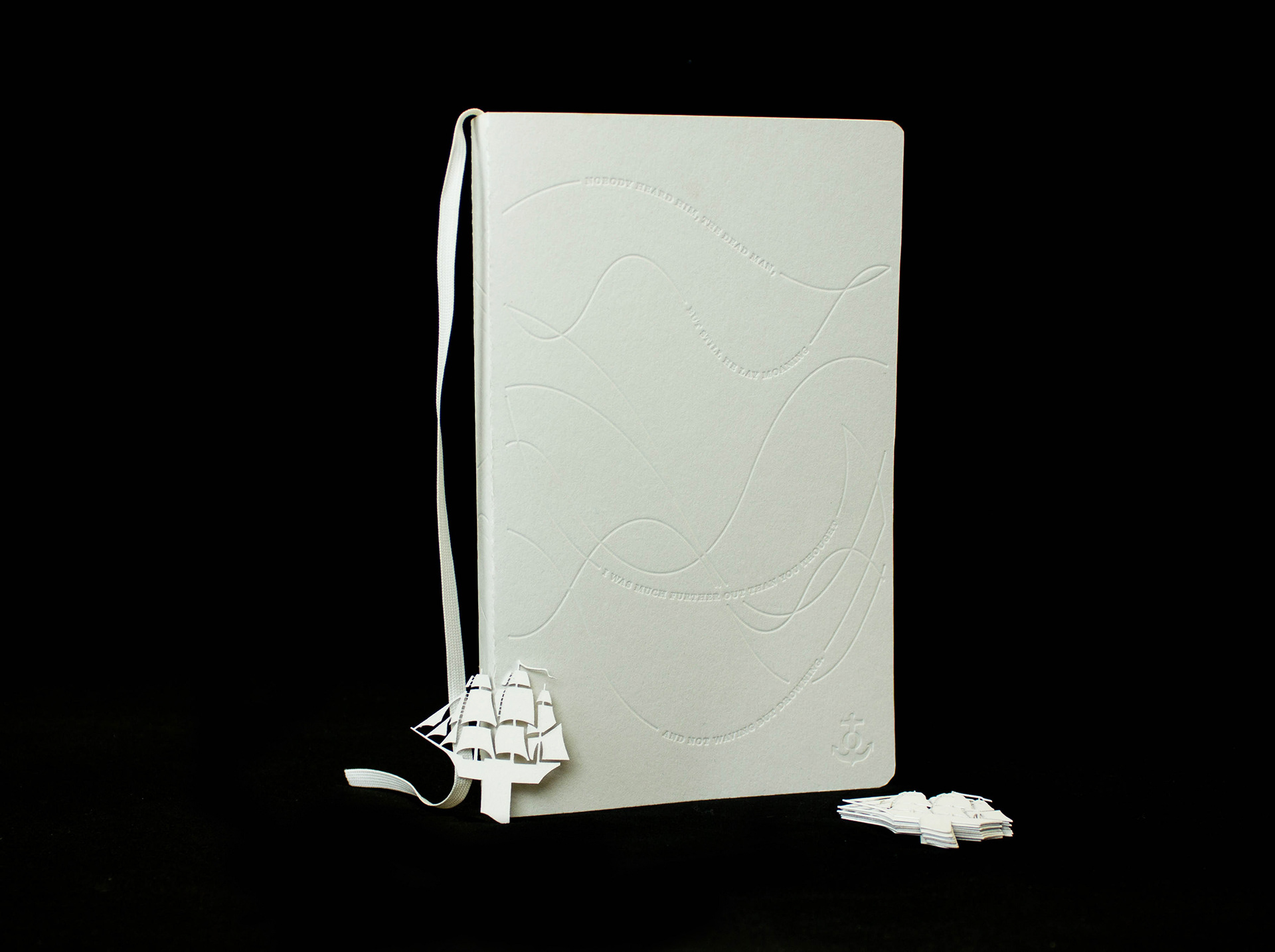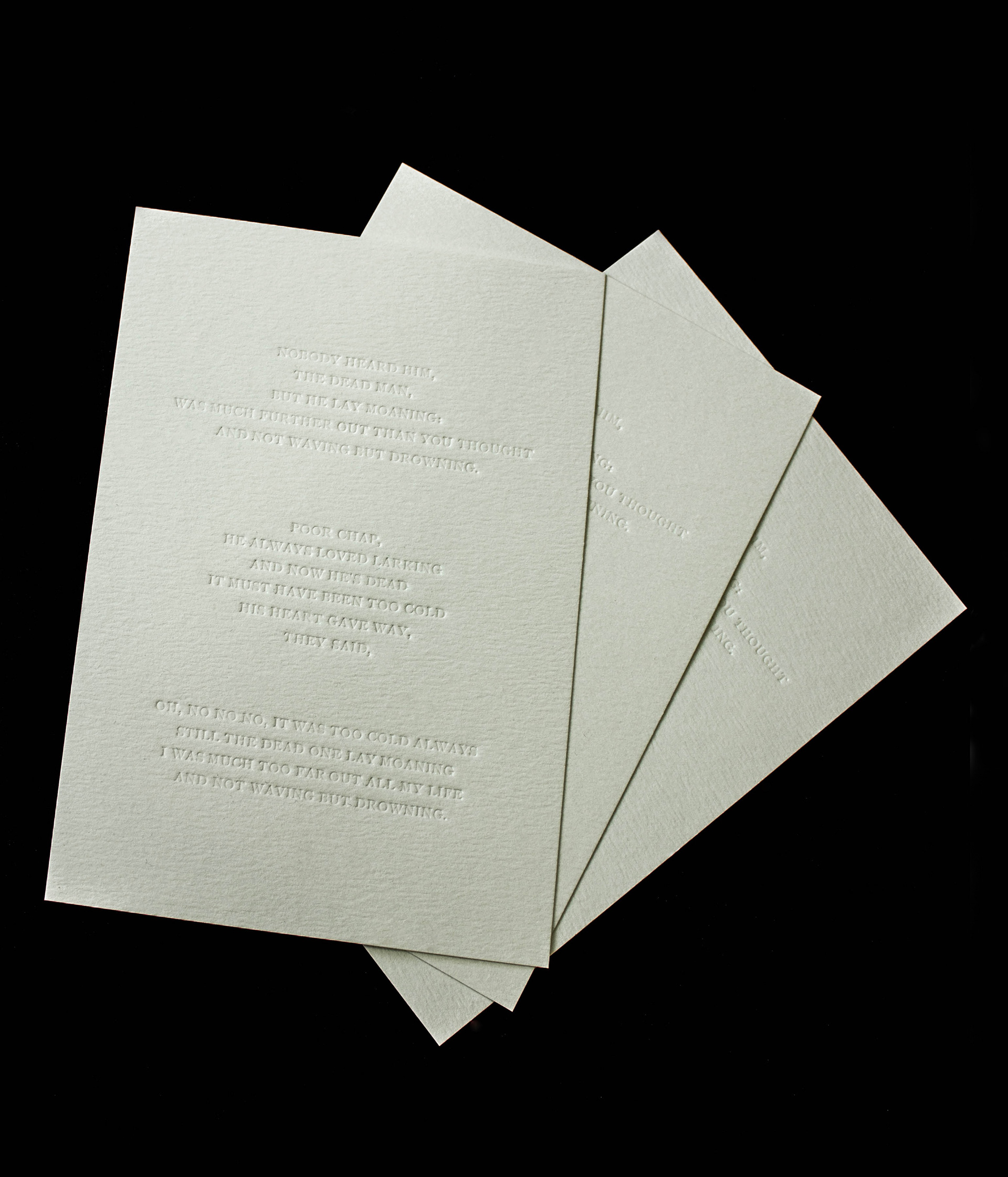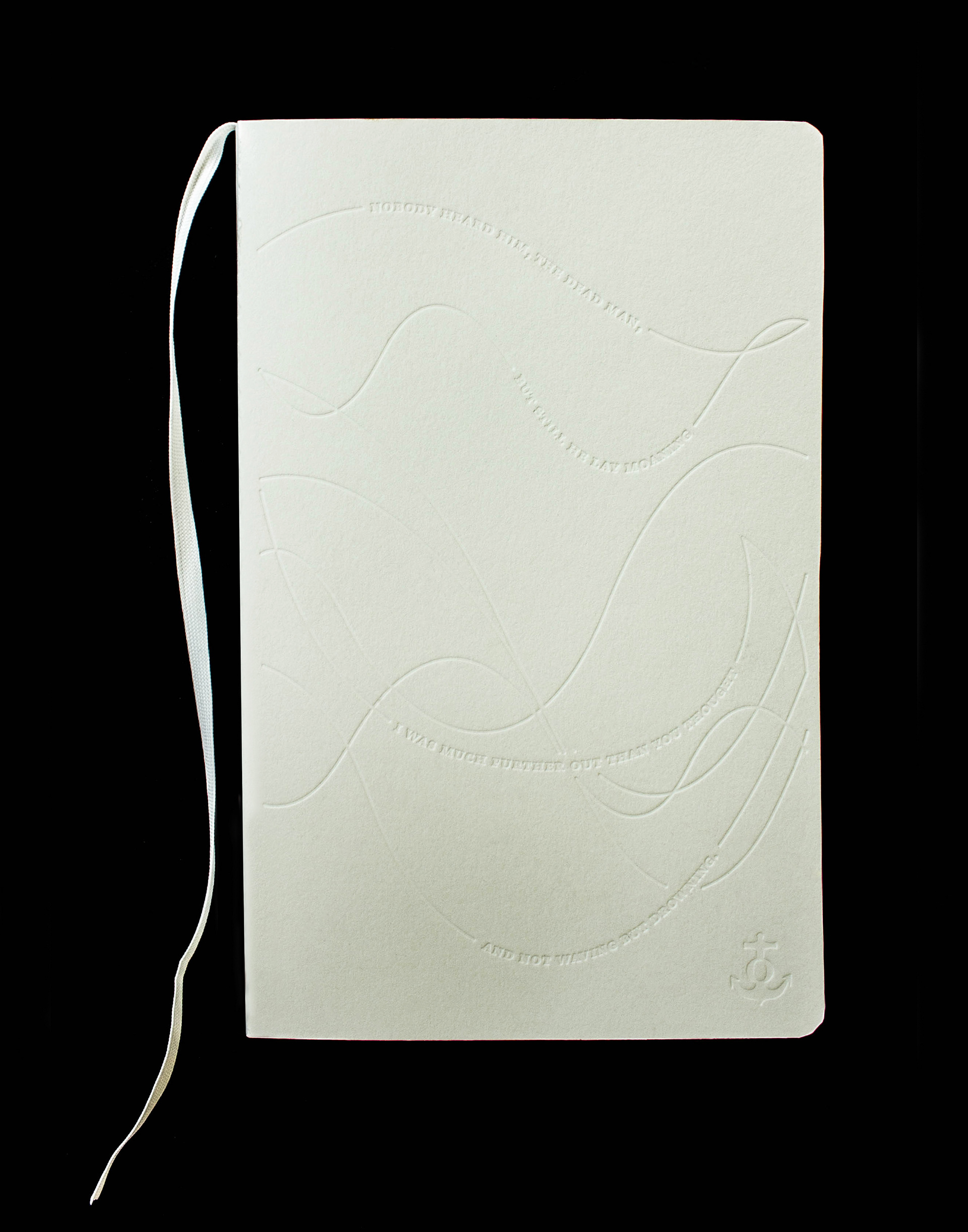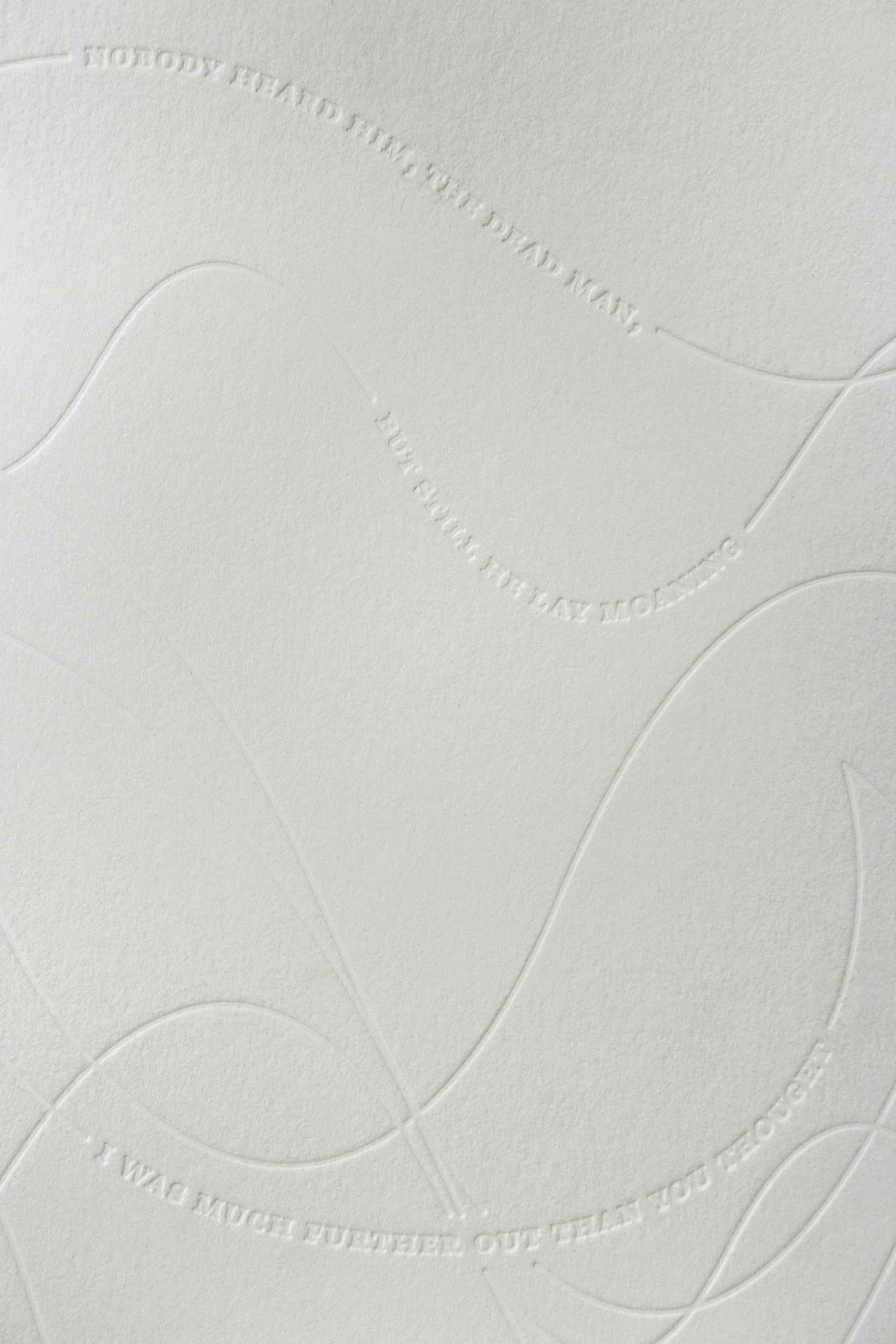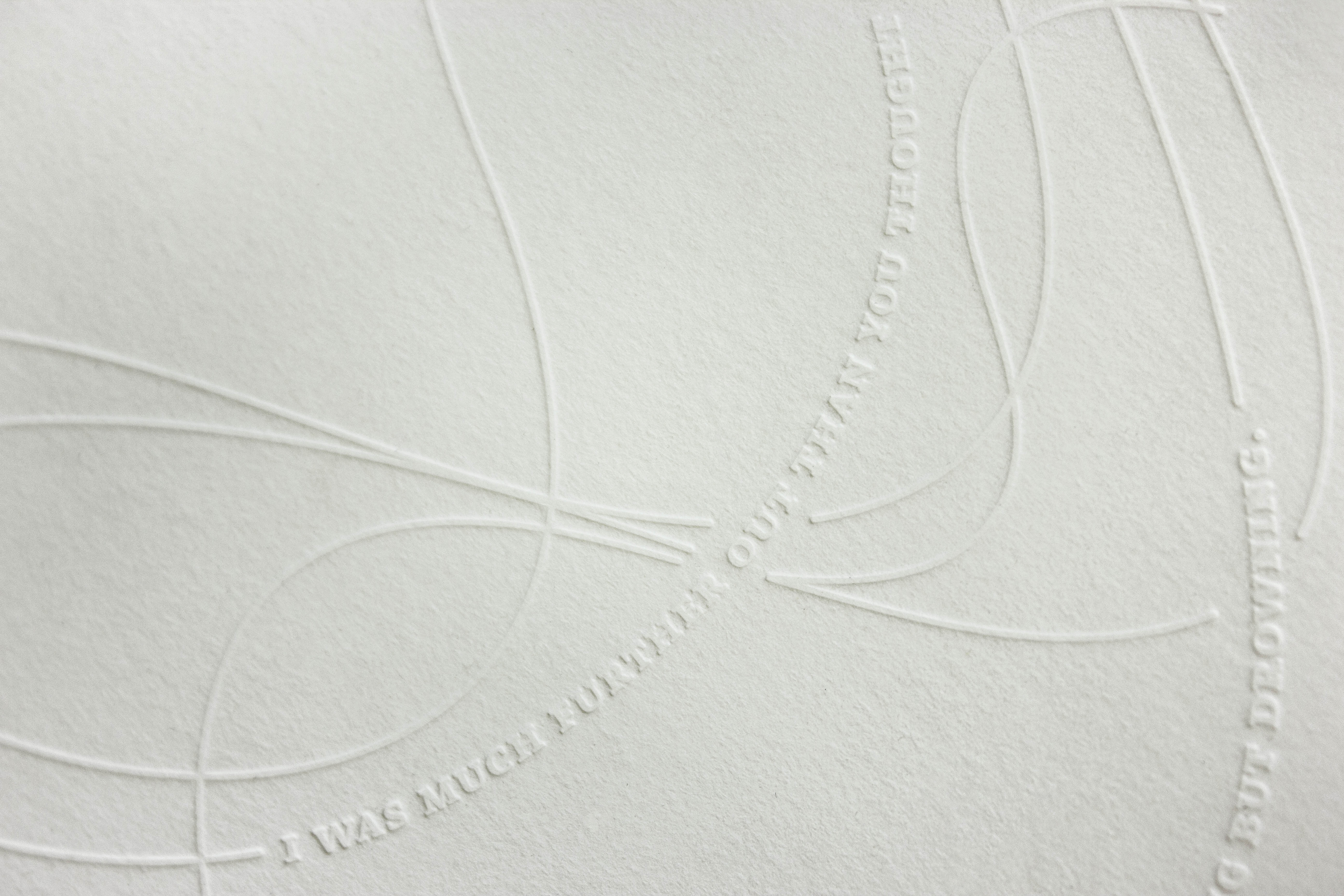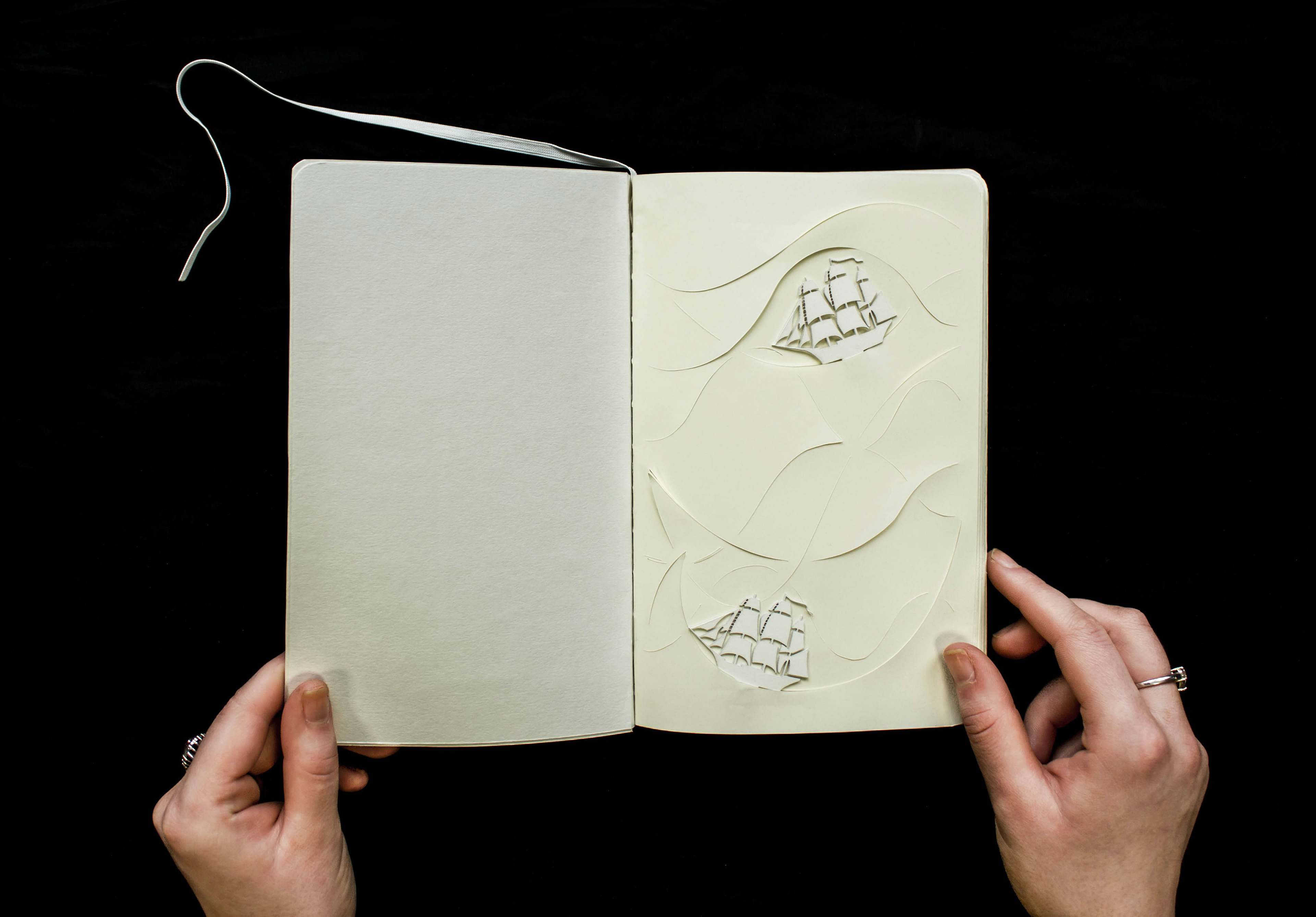 Placement of the book mark:

 On a good day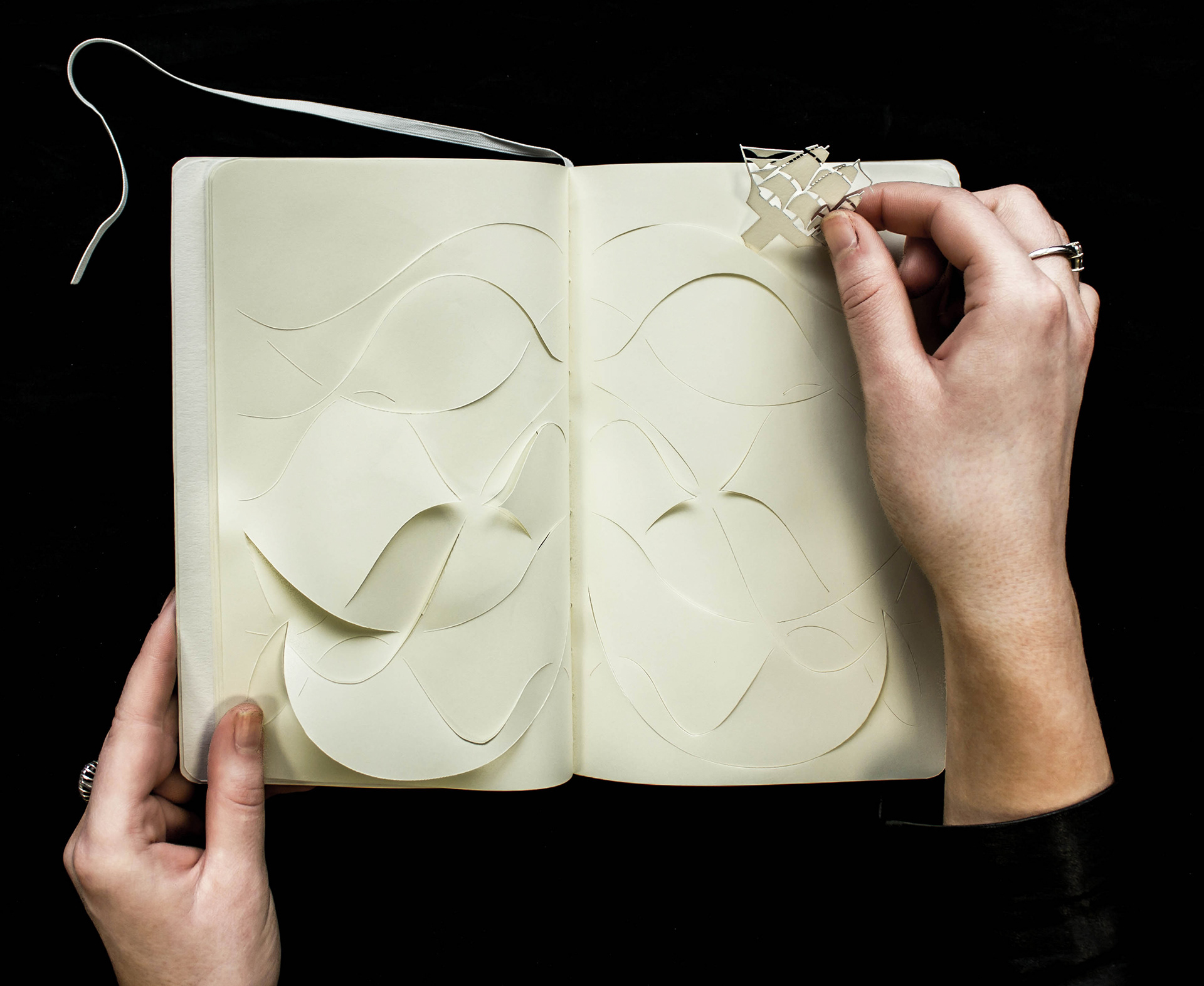 Placement of the book mark:

 On a bad day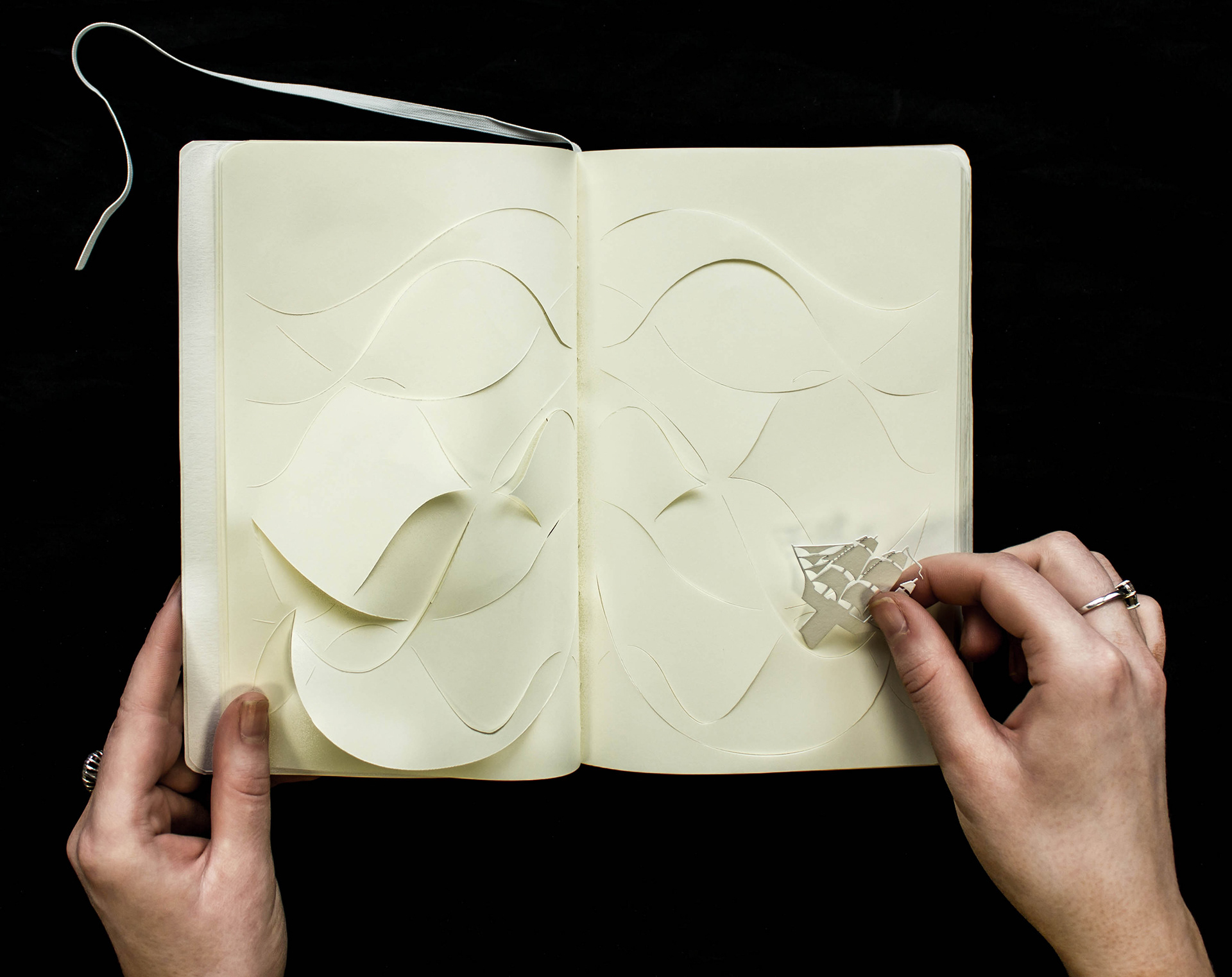 Specification



—

Diary Cover:
Blind Debossing
Printed by Robert Smail's Printing Works, Innerleithen