Matchday Fantasy is an interactive fantasy football (soccer) mobile app where users take turns to pick a unique Fantasy Team each week. 
In football, the shirt is a strong symbol of unity and belonging to a specific club. It connects but equally divides all sport fans. For the Matchday Fantasy identity the (M) is formed by two shirts standing side by side, the bringing together of all clubs. To act as a visual thread that suggests the idea of connection. This also works on another level as it is a social platform where players can interact. 
This project was completed whilst at Twelfthman working alongside Paul Brandreth, Mark Pidgeon and Julian Queyrane.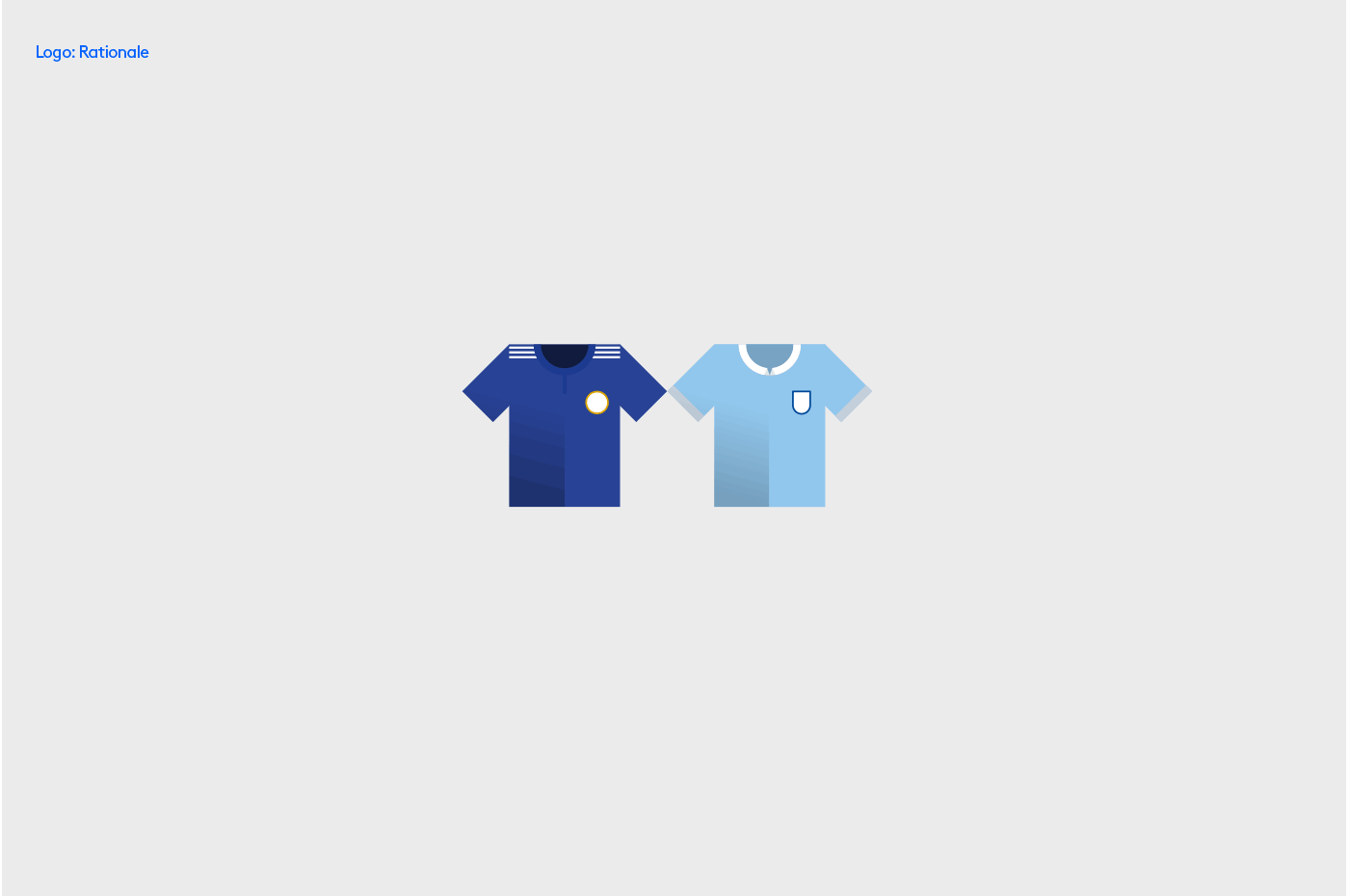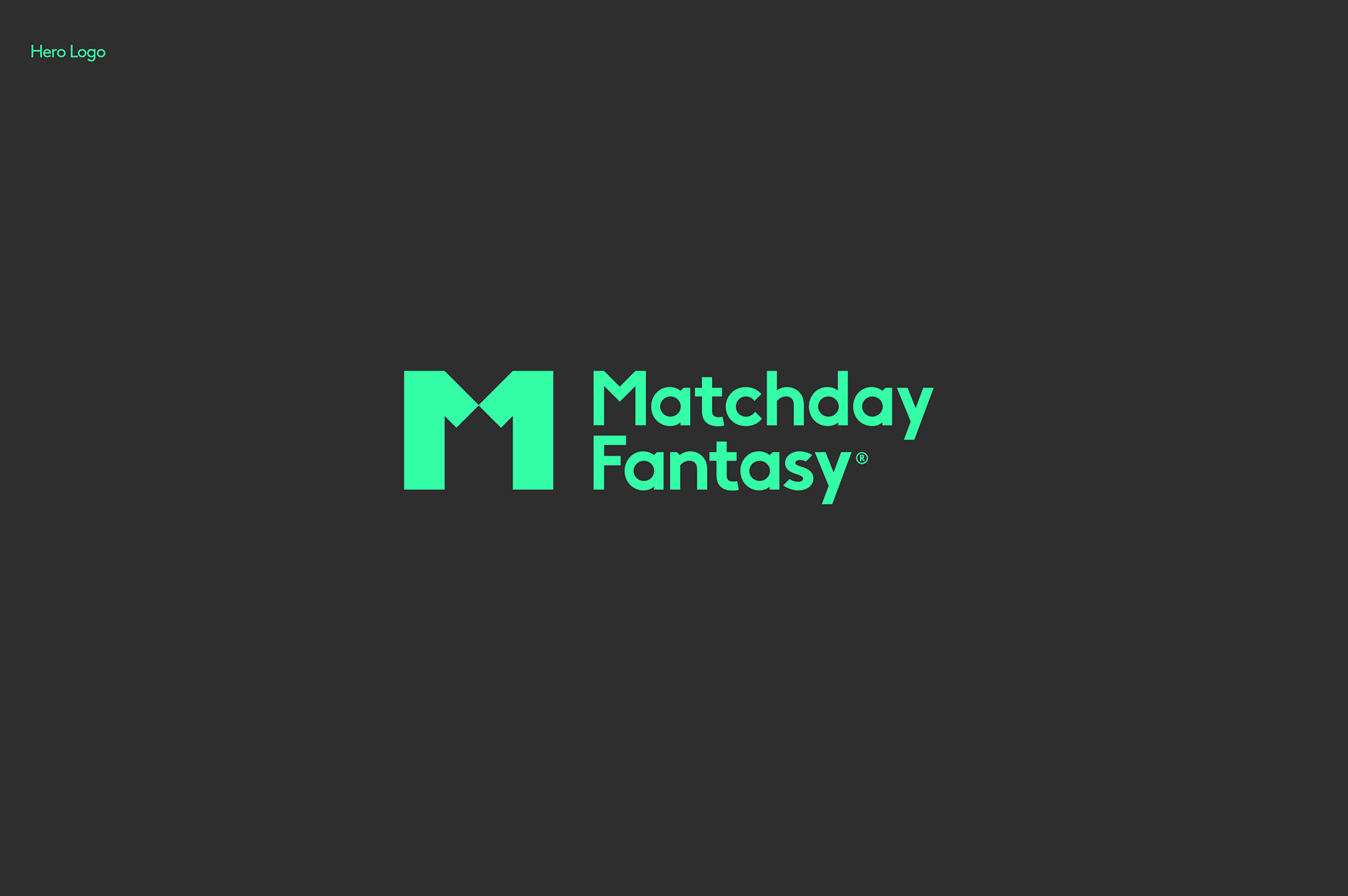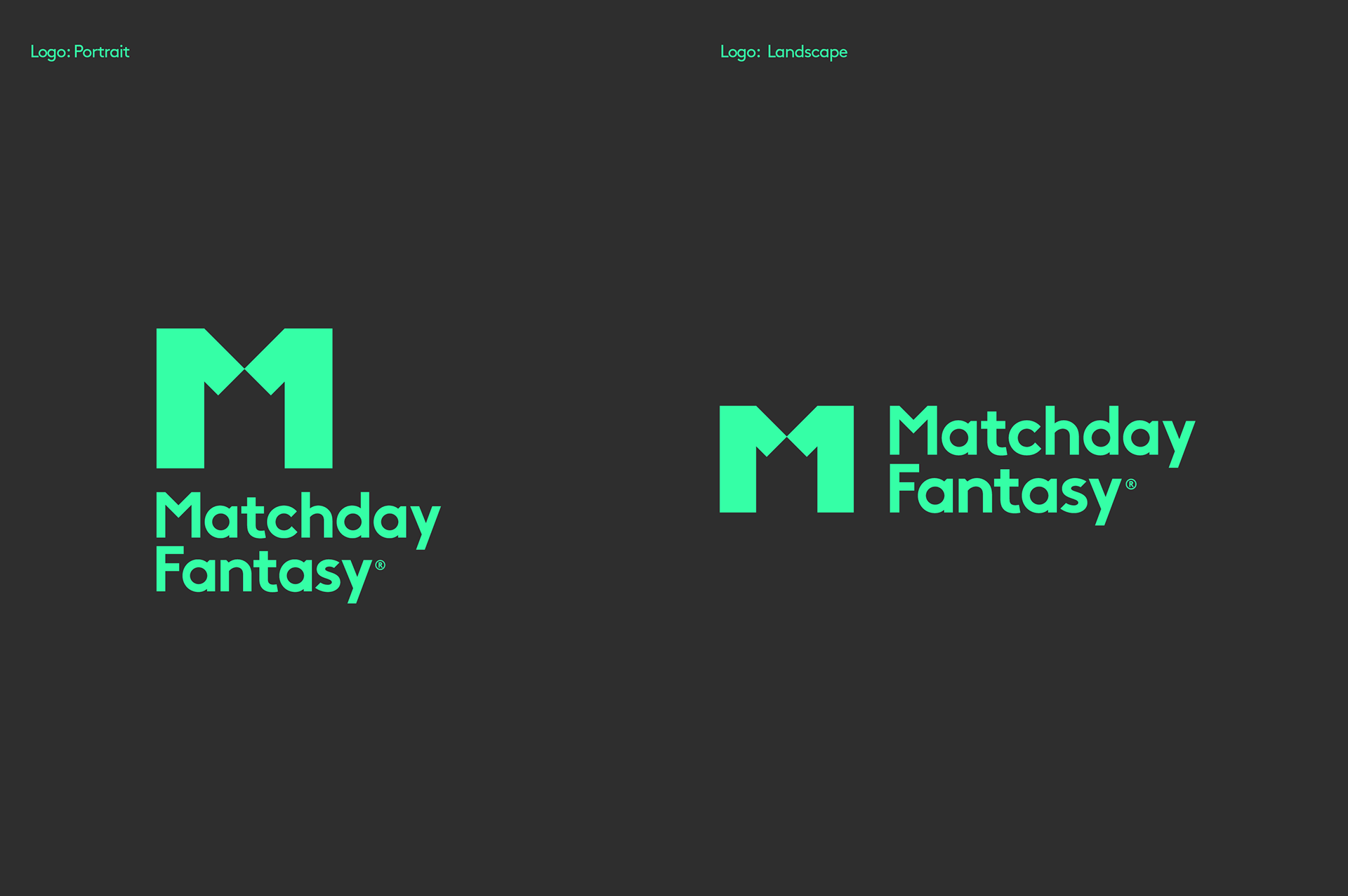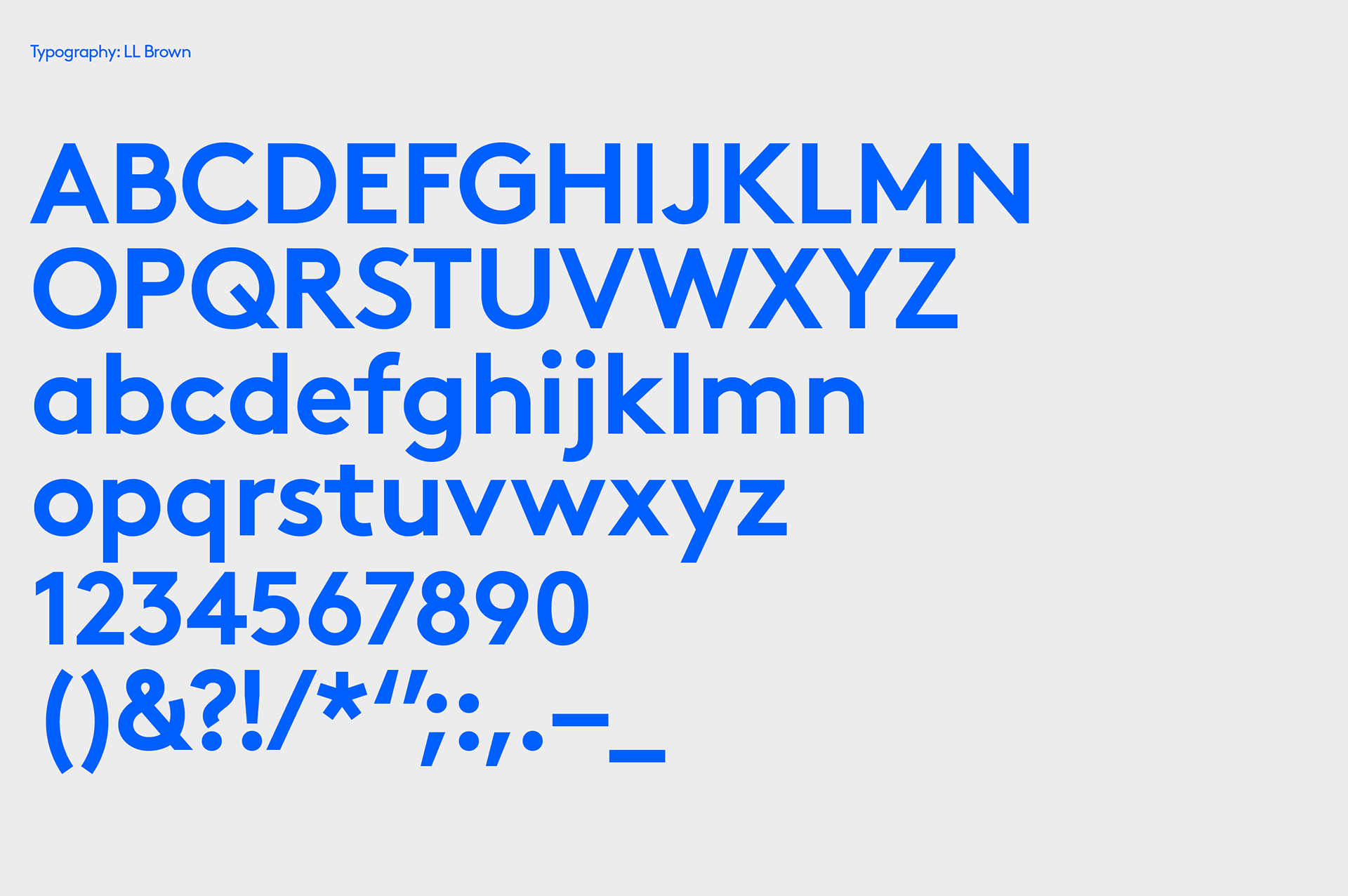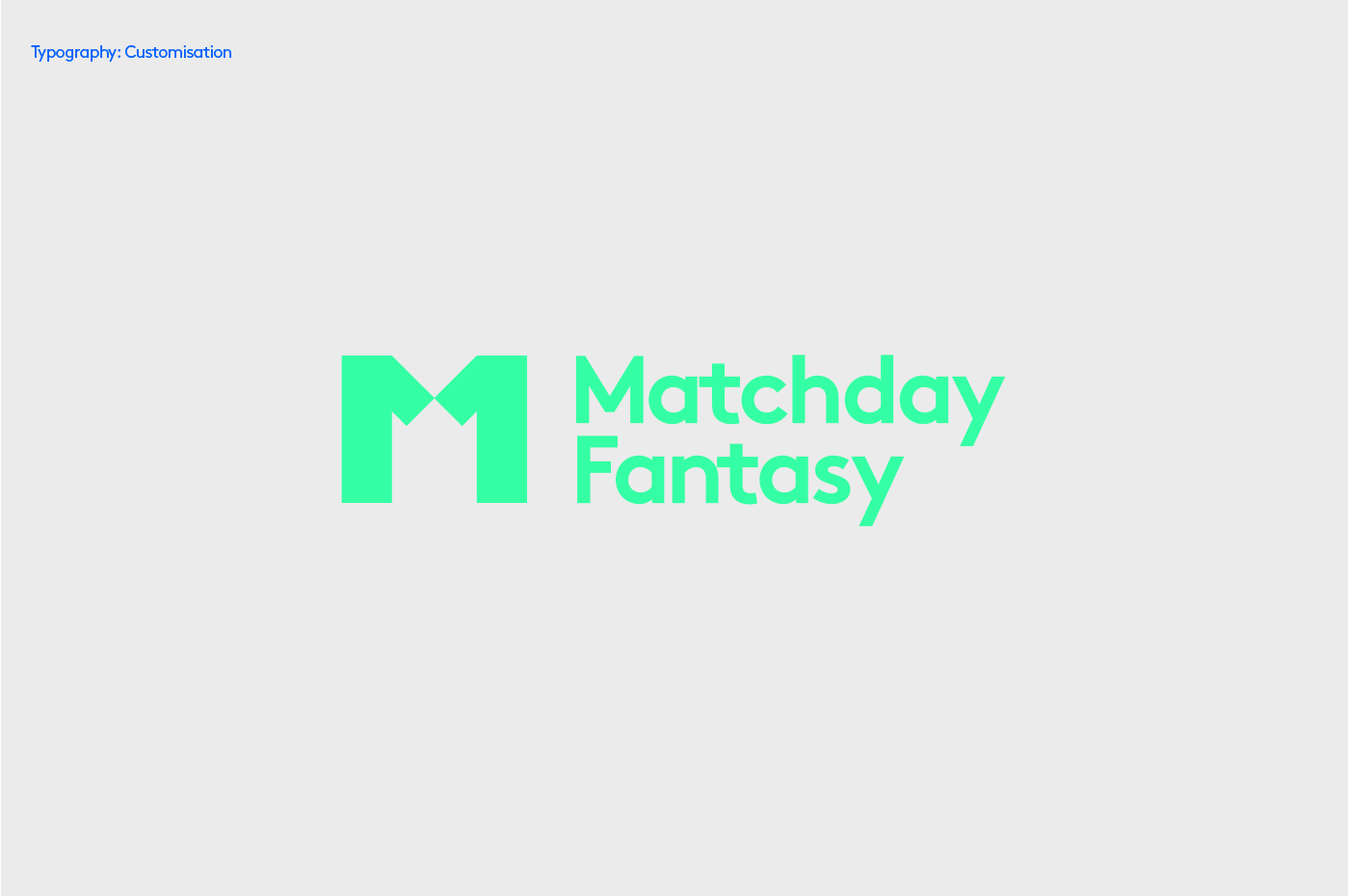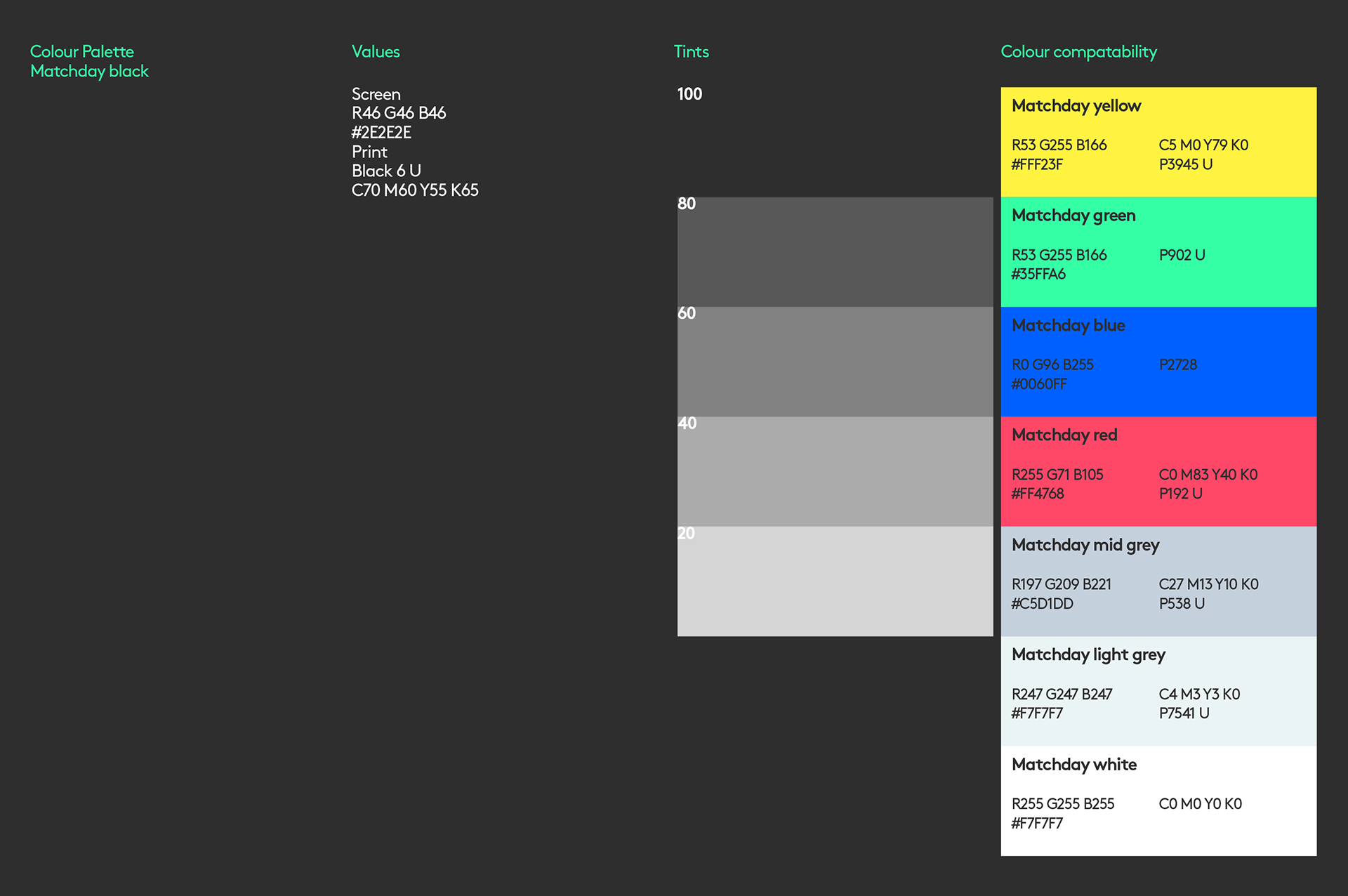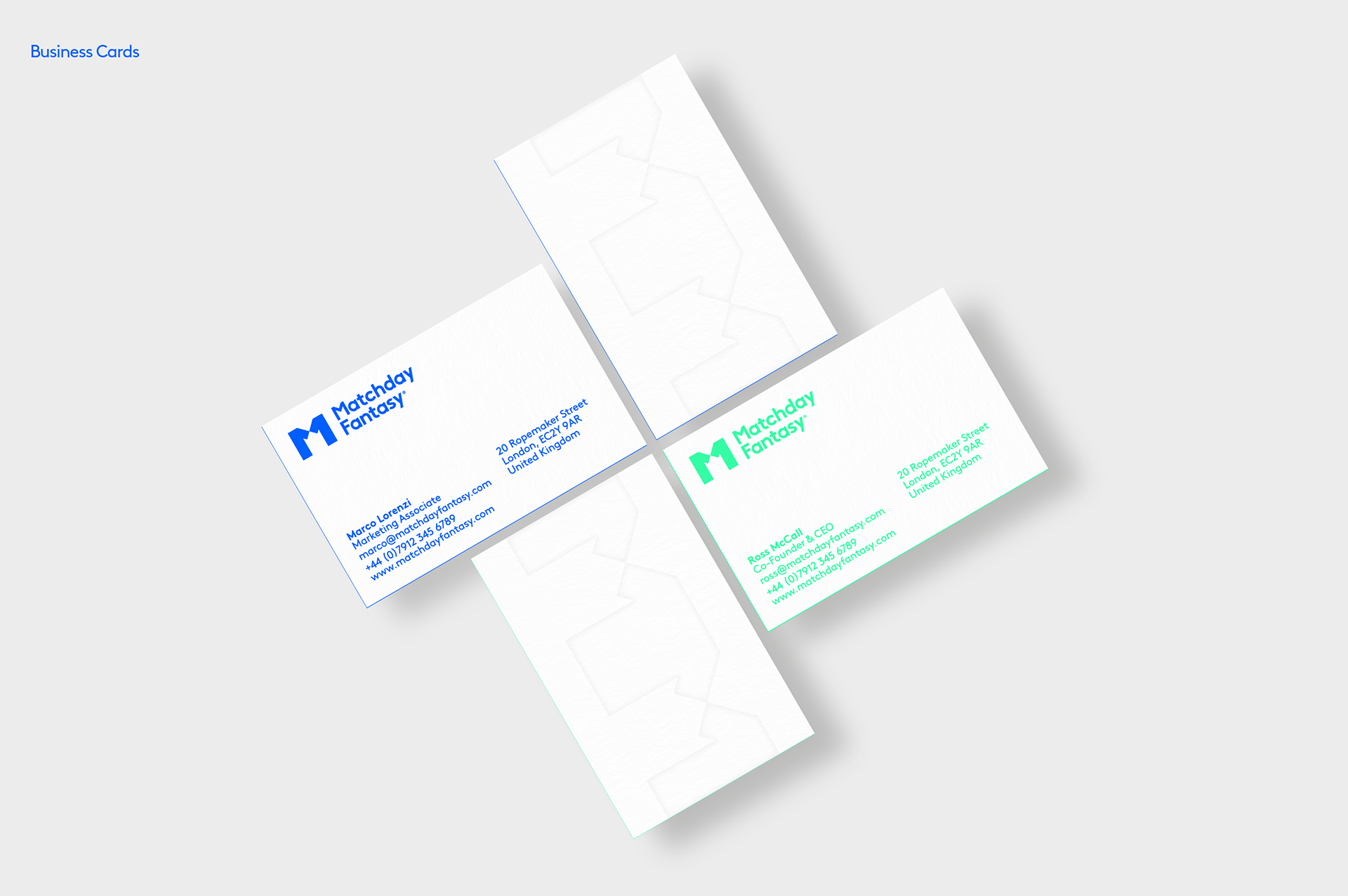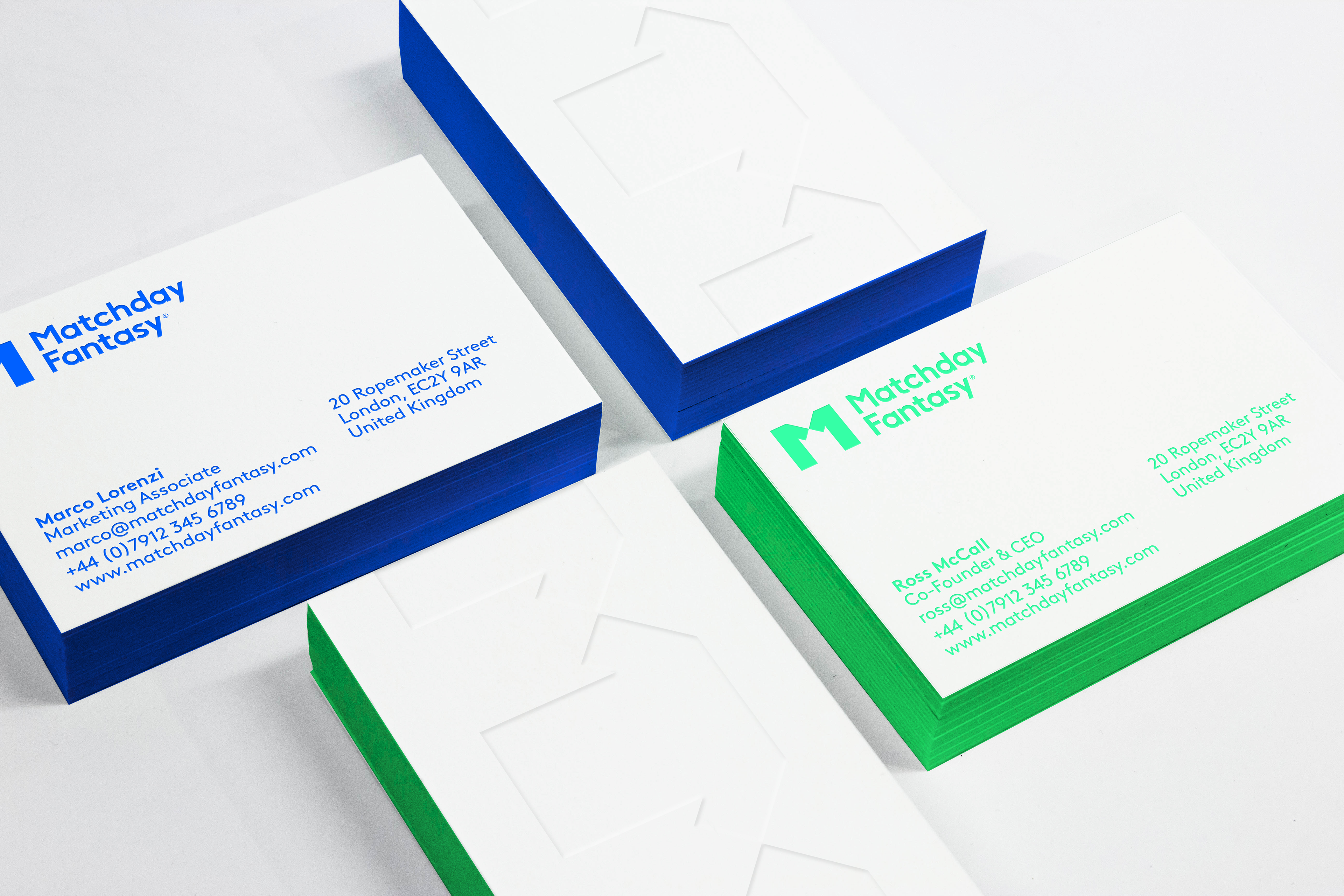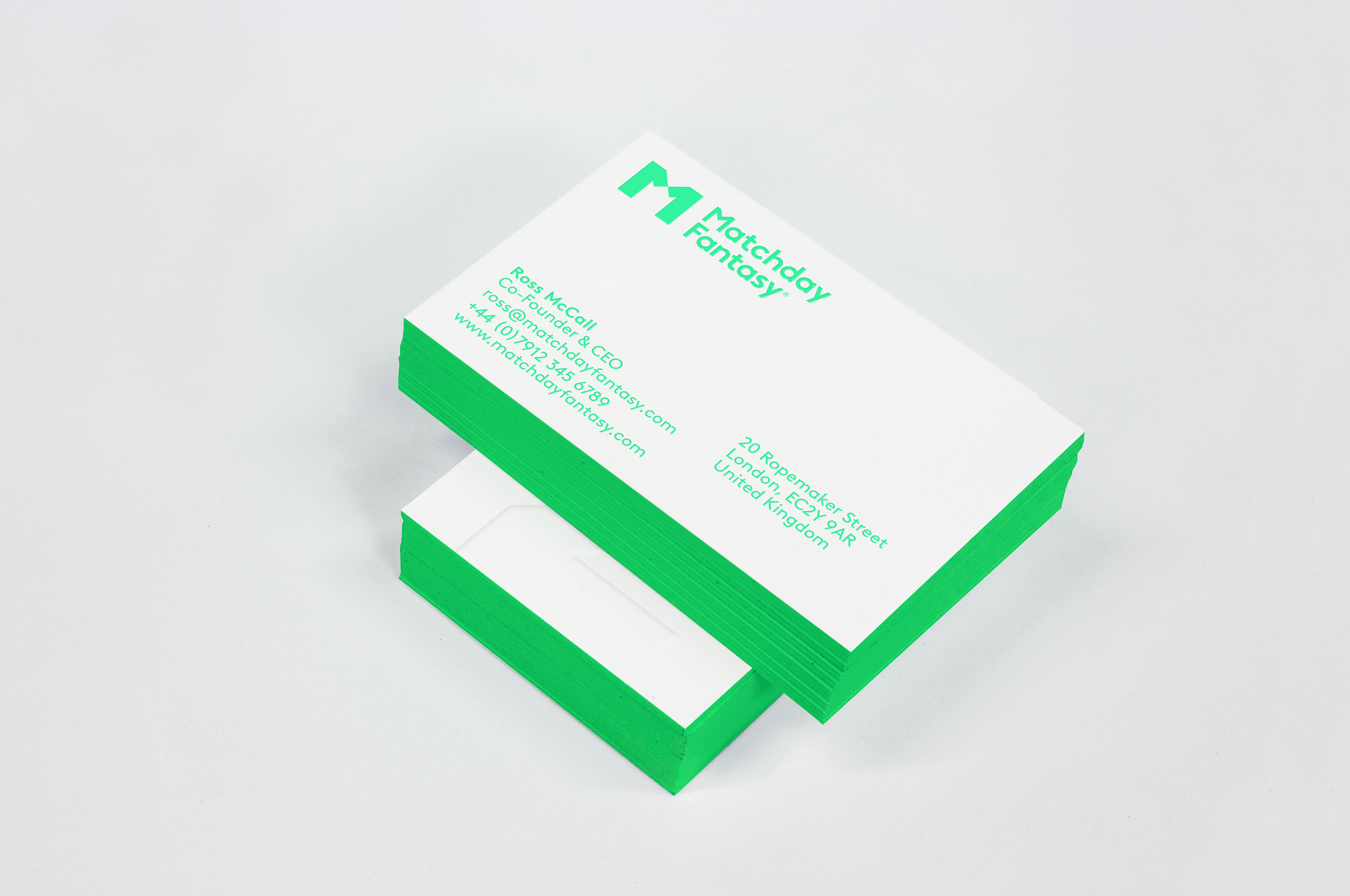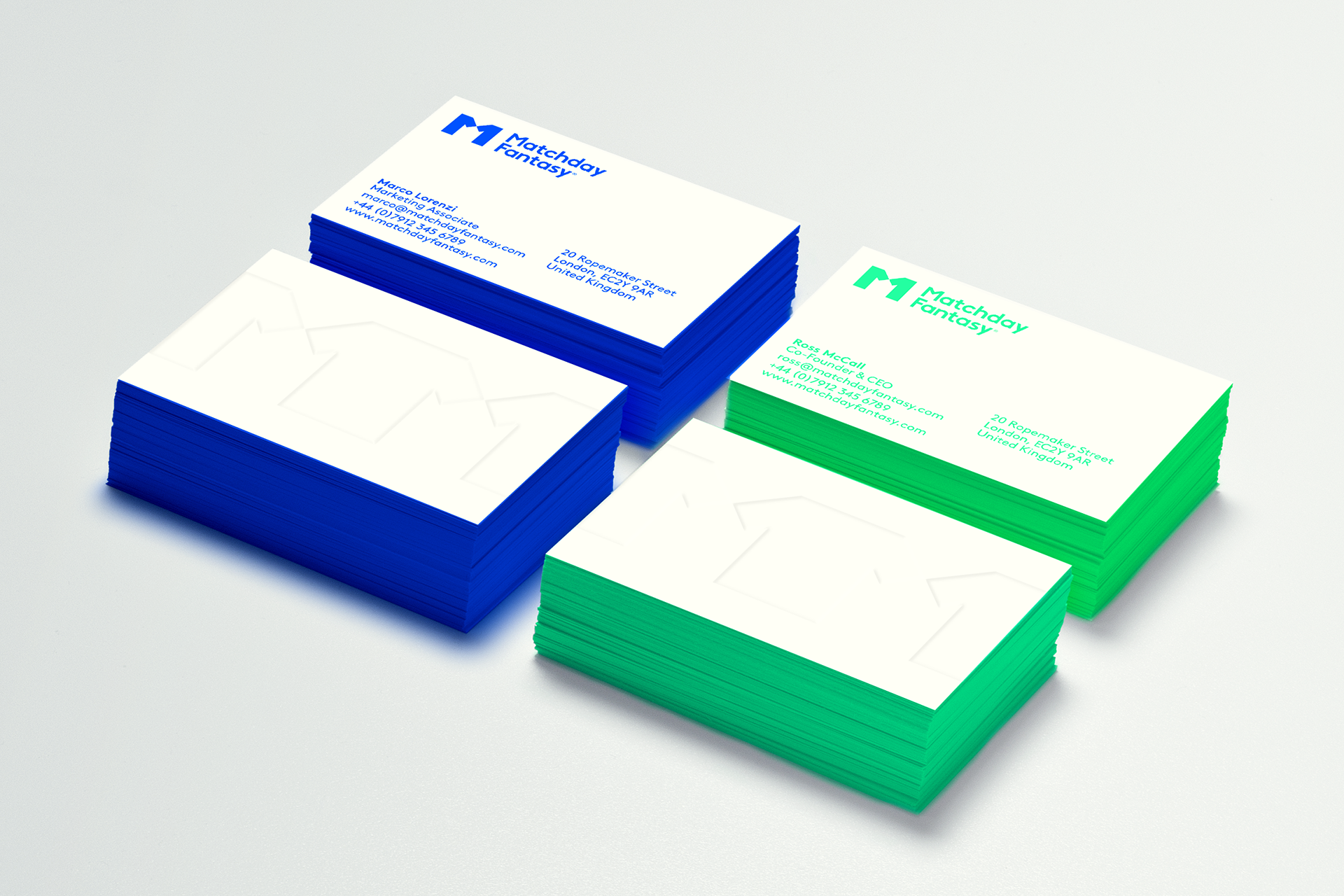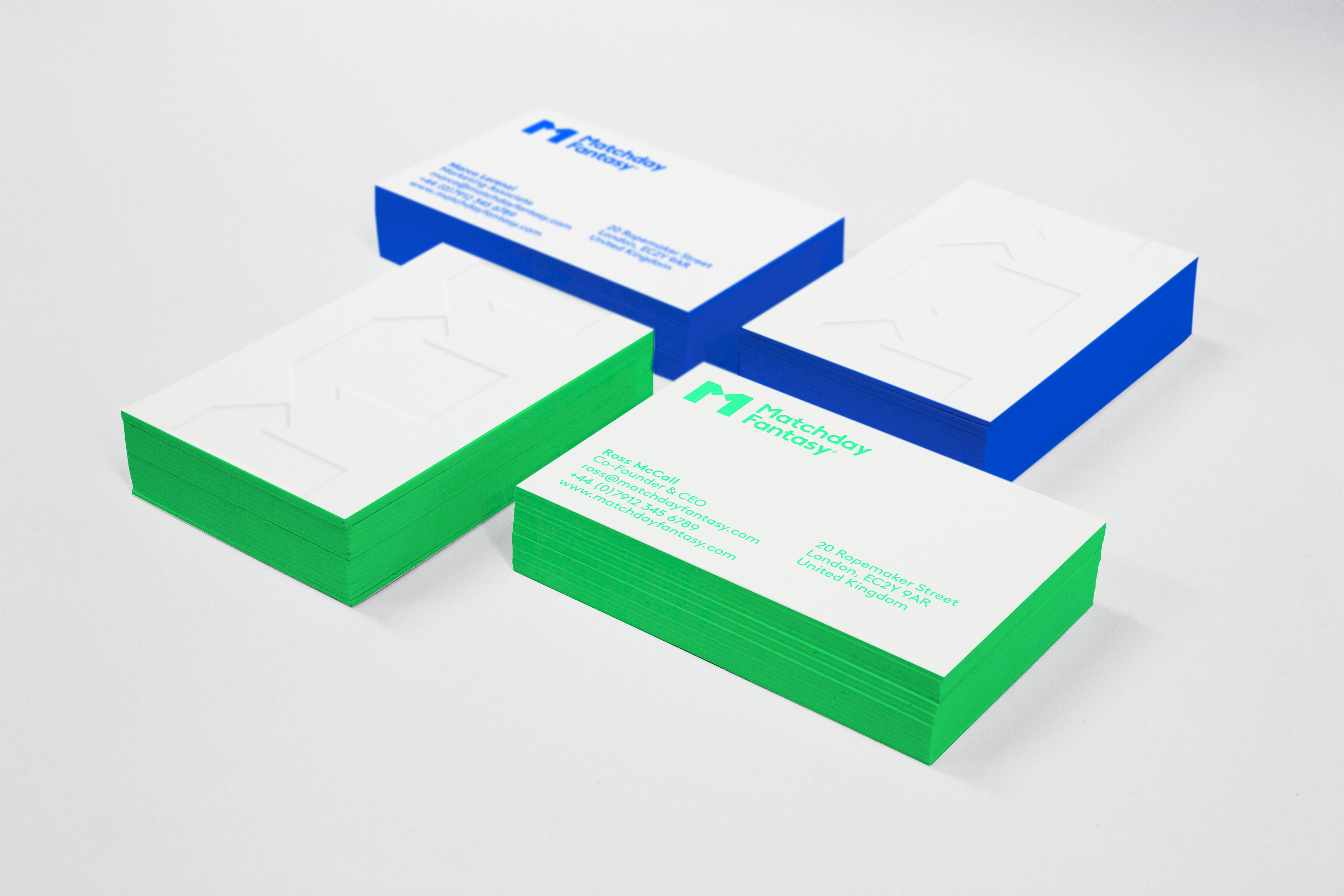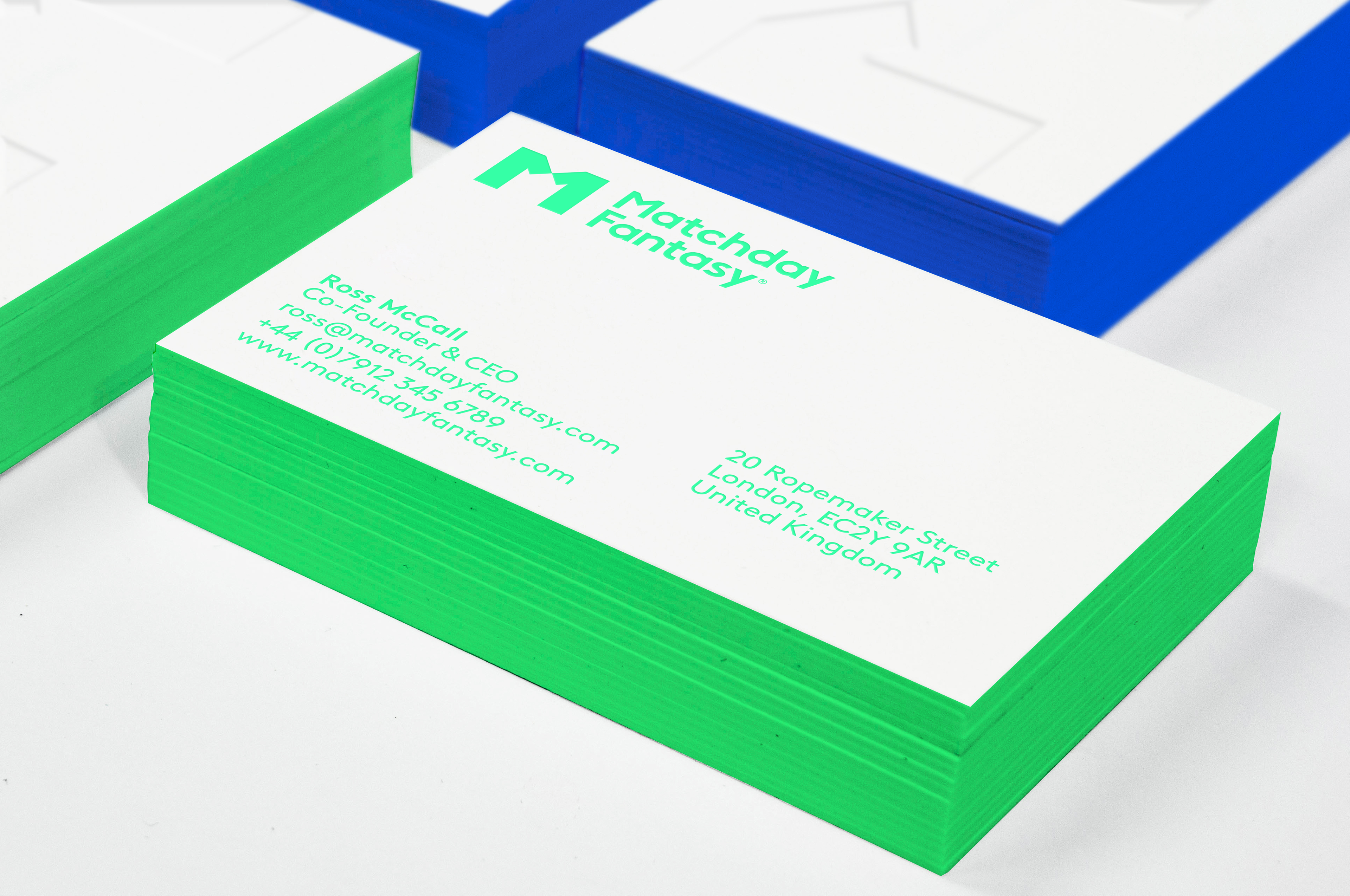 Matchday Fantasy (M) connects to create football shirt. When two business cards are placed side by side, they create a new shirt to convey connection between the two people.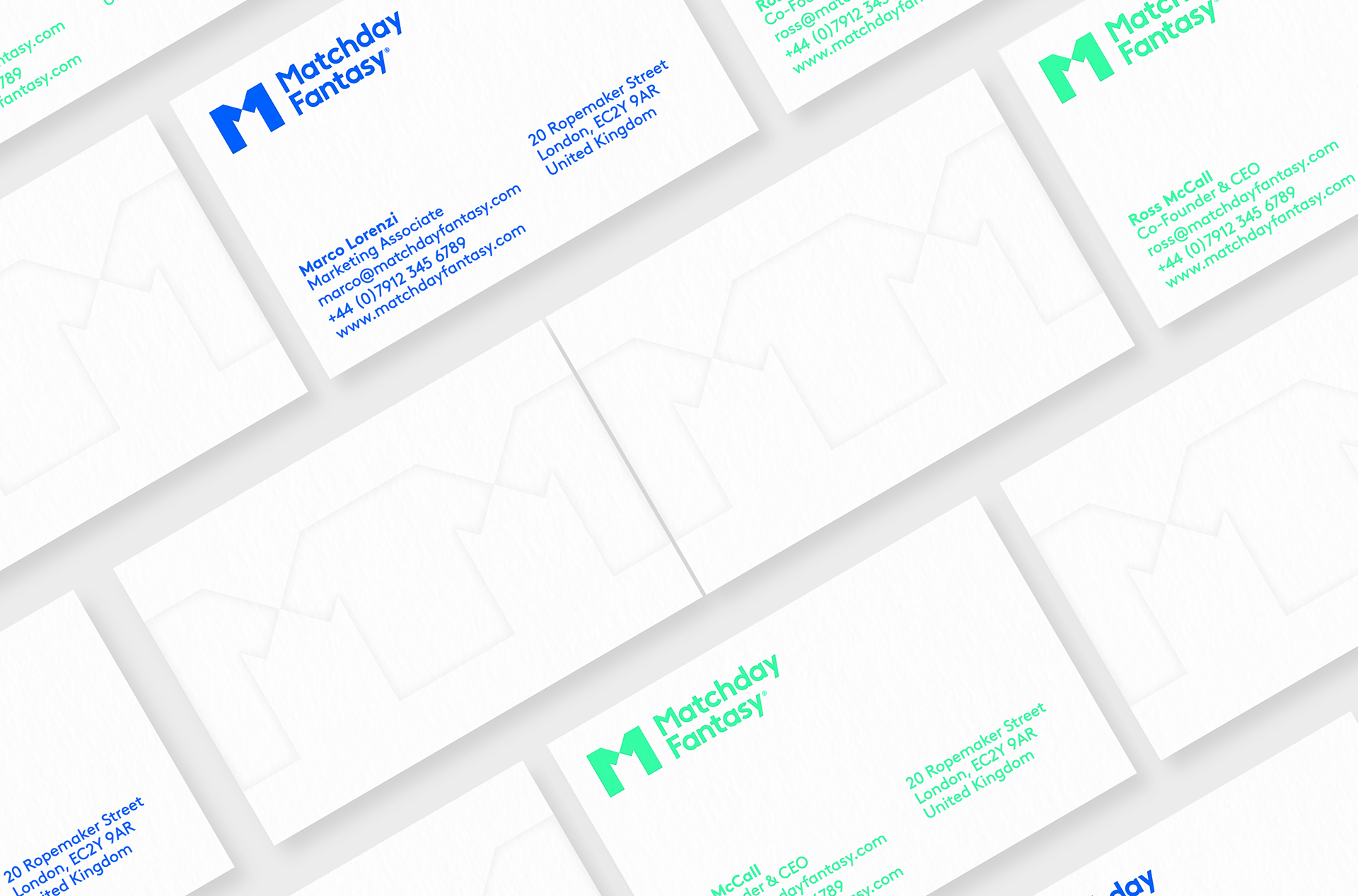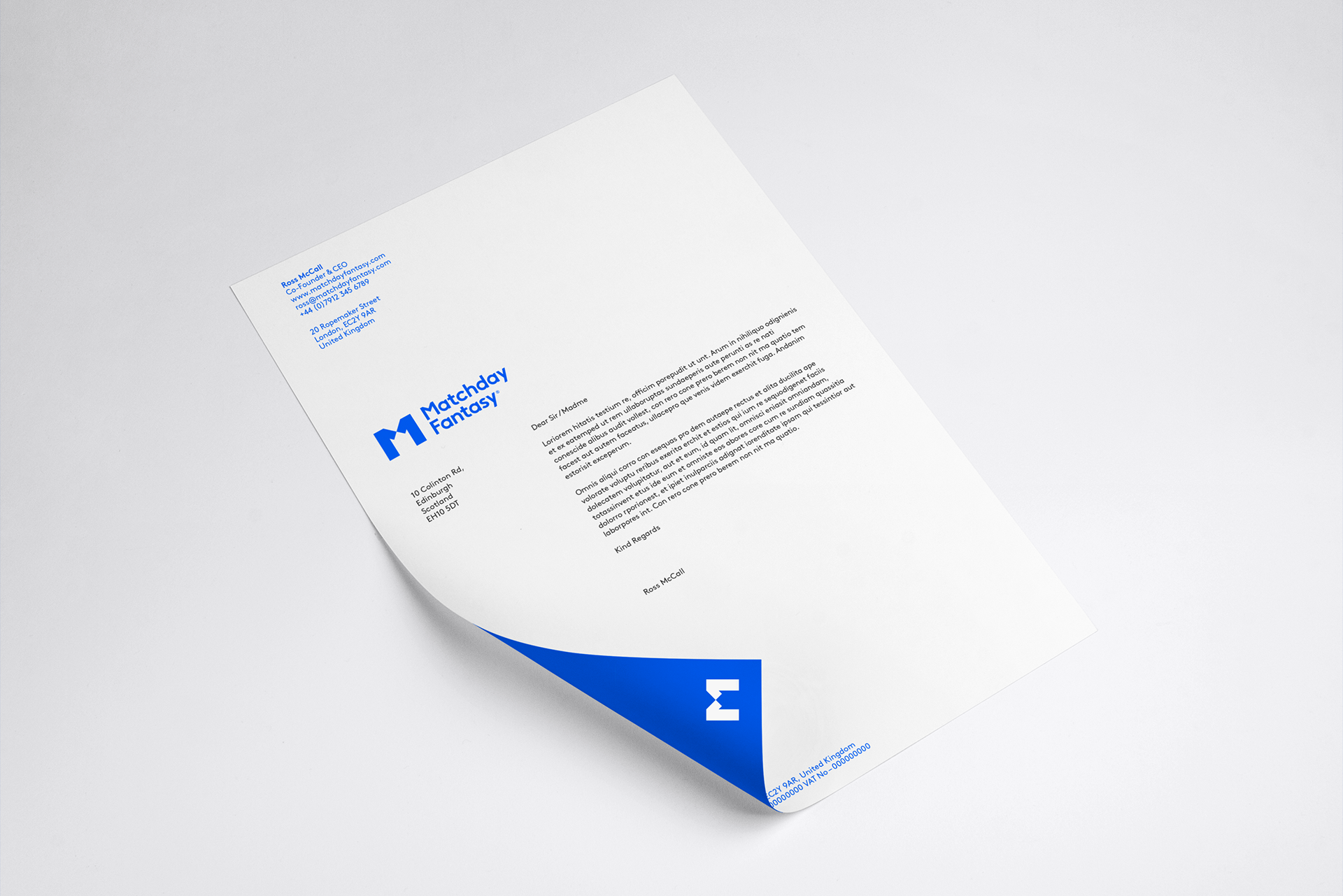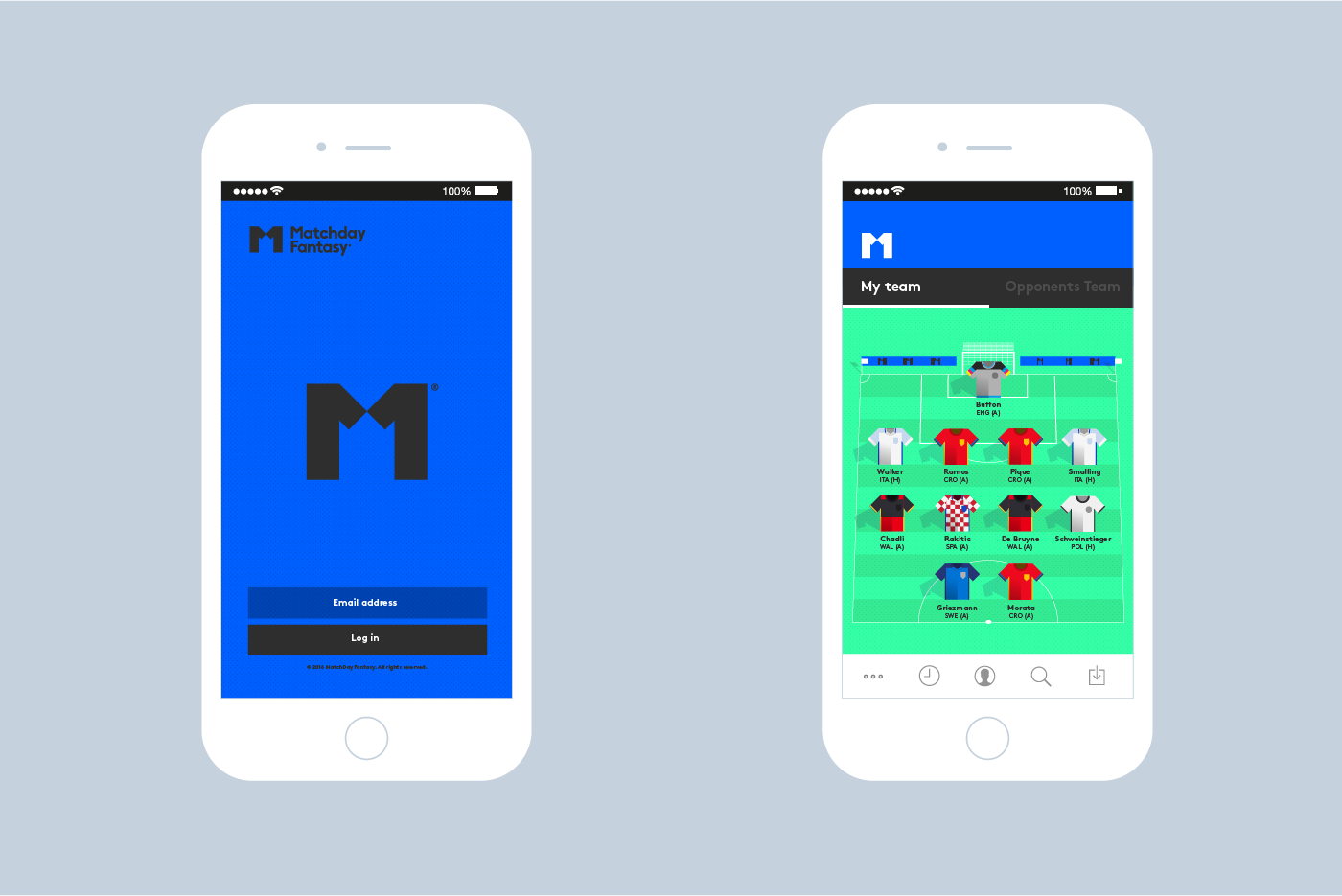 Specification



—



Business Cards (Matchday Blue):


Side A: Pantone P2728 / Heavy impression
Side B: Blind Debossing
GFSmith Colorplan 540GSM w/ White Frost
Business Cards (Matchday Green):


Side A: Pantone P902 U / Heavy impression
Side B: Blind Debossing
GFSmith Colorplan 540GSM w/ White Frost
 
Side A: Pantone P902 U & Black 6 U
GFSmith Colorplan 135GSM w/ White Frost

Printed and finishing: 
Pureprint