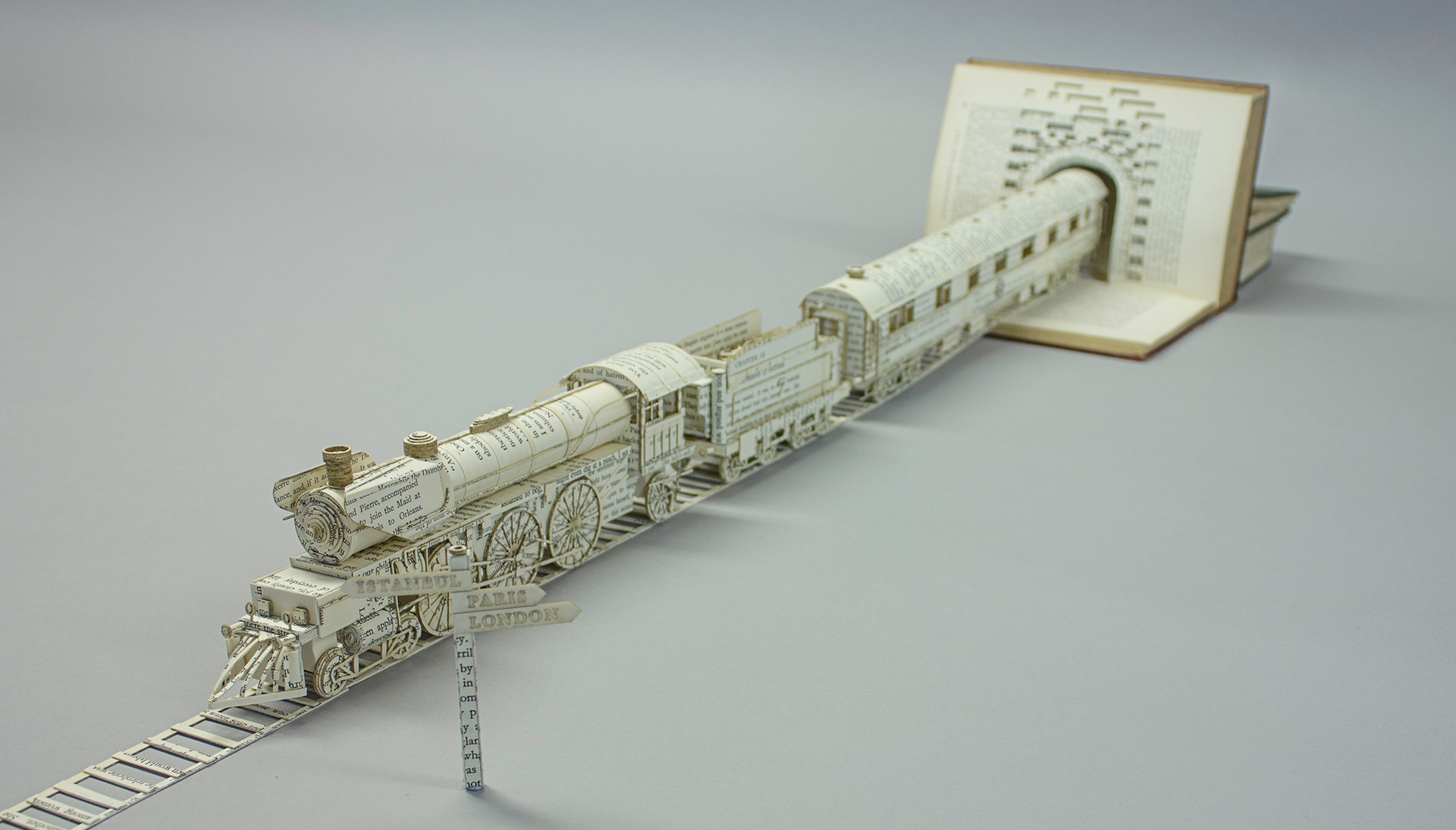 Murder on the Orient Express

book sculpture was created as promotional material for the Agatha Christie remake of the film by 20th Century Fox.  As the film is a book adaptation it shows the Orient Express train breaking free from the book making the story come to life in a visual entity. This project was undertaken alongside Way to Blue & 20th Century Fox. The promotional material was posted over various official social media channels (MOTOE, 20th Century Fox and Agatha Christie) during the lead up to the films release. Throughout this project you will see the final edited promotional video, stills of the sculpture, stop motion sequences, and behind the scenes footage. 
Media:

paper, books, superglue,

Size:

250 x 1600mm
I would like to say a big thanks to Demi Doubenmier (Way to Blue) for all her hard work throughout the project.