Record Label Identity + Branding
This branding for record label Whim Up North was created in response to a brief set by the Roses Student Creativity Awards 2013. The client had a modest budget, but wanted to reach a global audience by taking advantage of both digital and physical media. 
We came to the conclusion that to differentiate Whim Up North from its many competitors, it should adopt the theme of protest and anti-consumerism. This turns their relatively small scale into an advantage over the giants of the music industry: while they care most for profits garnered though formulaic and generic songs, Whim Up North have more personal connections with fans and artists because they care about the music. The tagline – Face The Music – has some attitude and sums up this rebelliousness against the institution.
We used a generative design process to make use of the limited budget and create artwork that comes, literally, from the music. With economy in mind, we also created an album template that would allow consistent branding to be applied to future acts' material, circumventing the costs incurred by hiring creative professionals while allowing for the label's expansion. Limited CD runs would also be made from a single peice of card to further reduce cost, and collateral would be provided digitally via a QR code.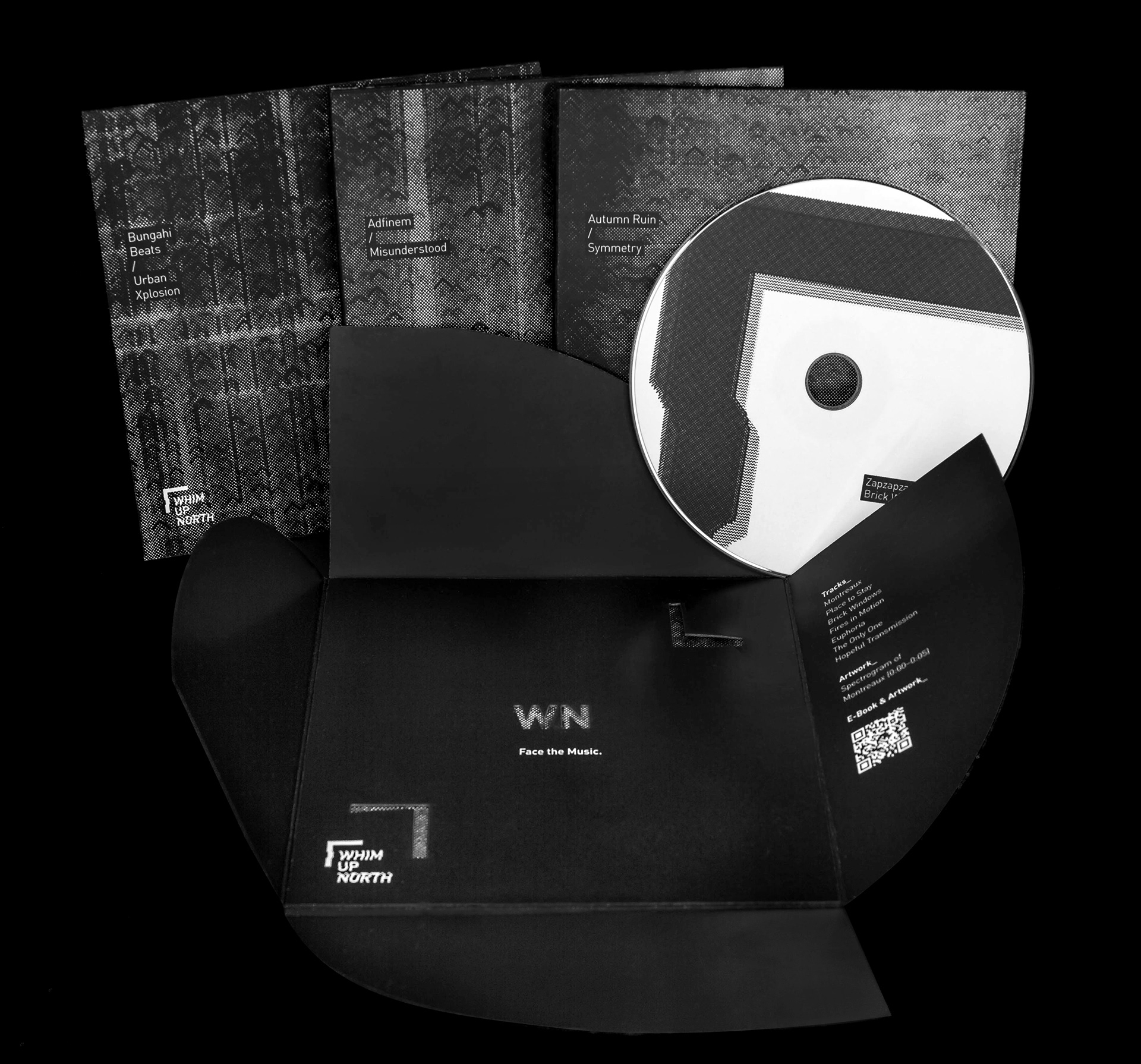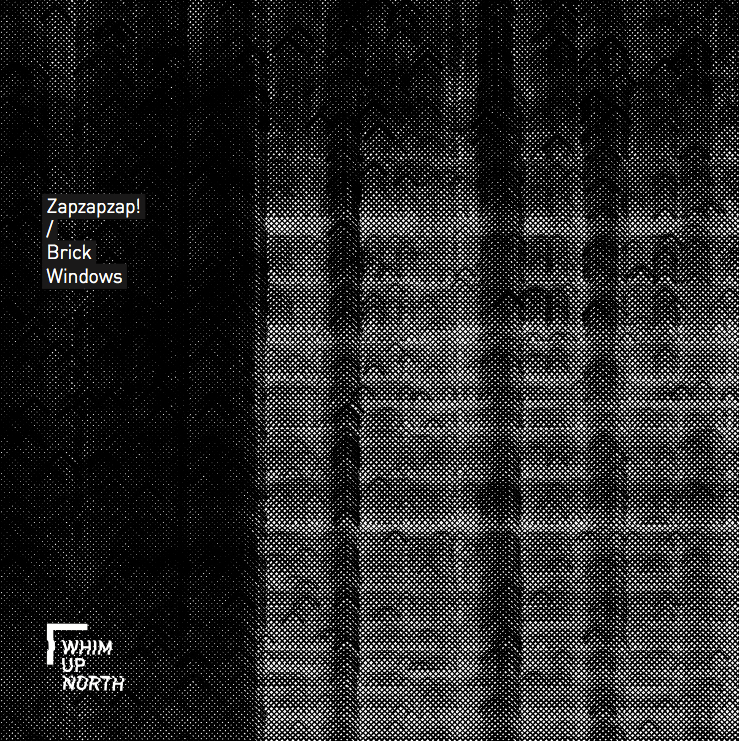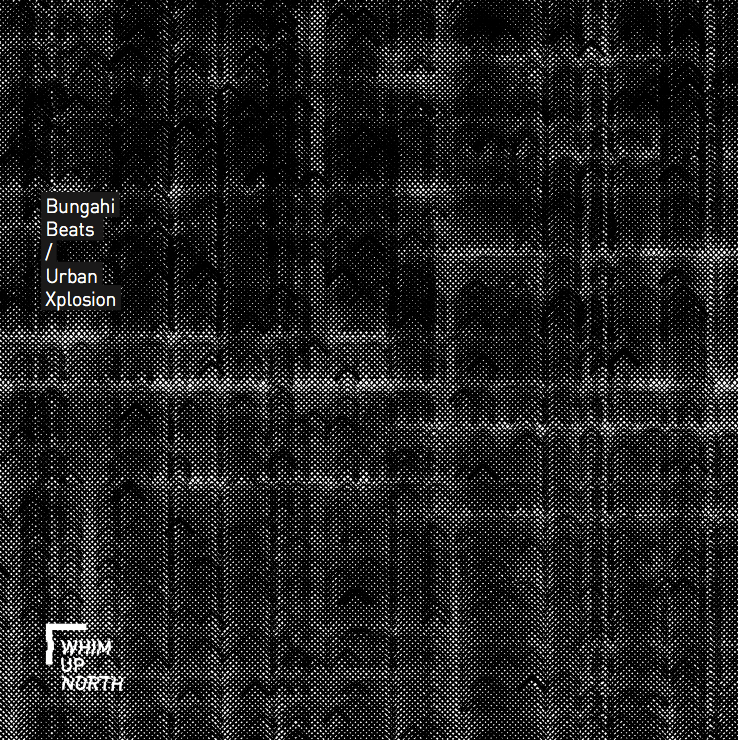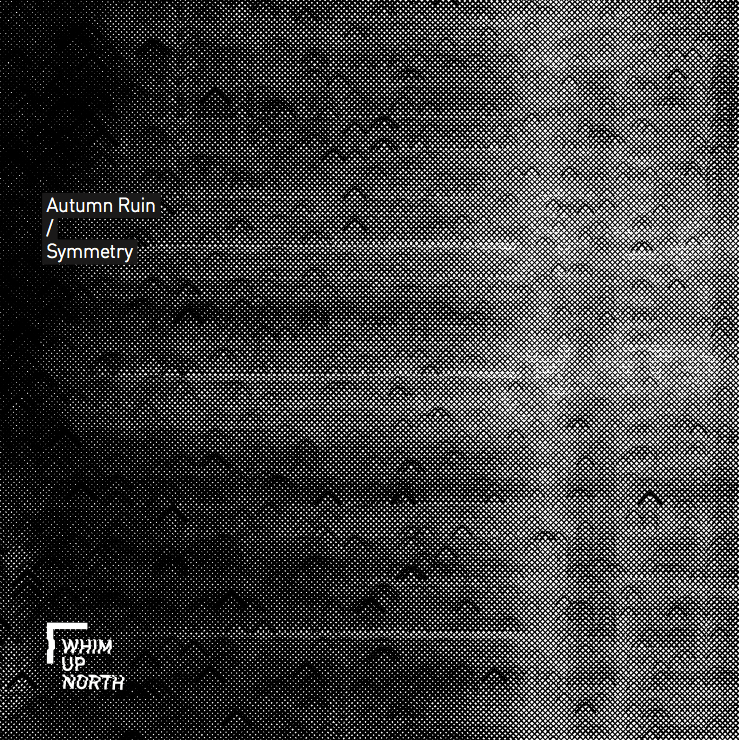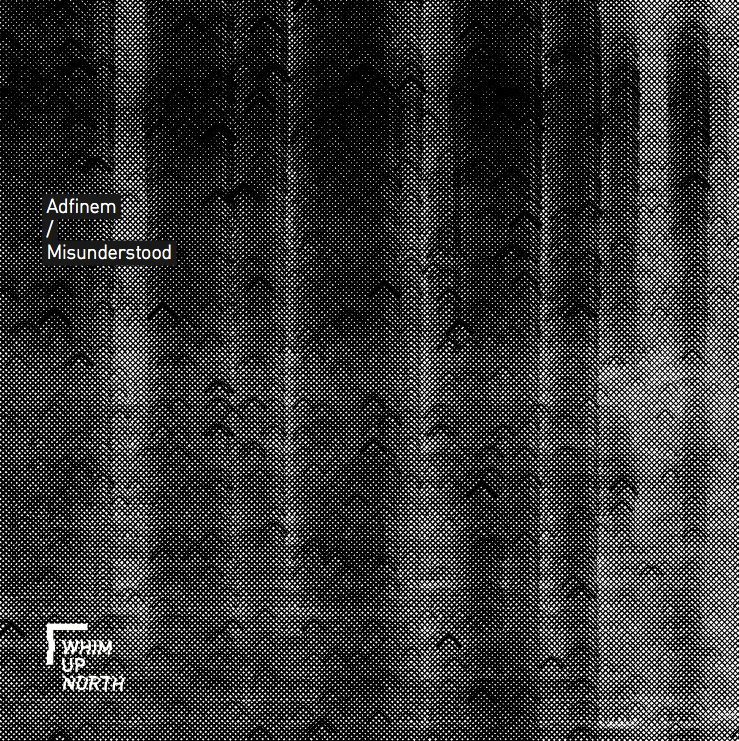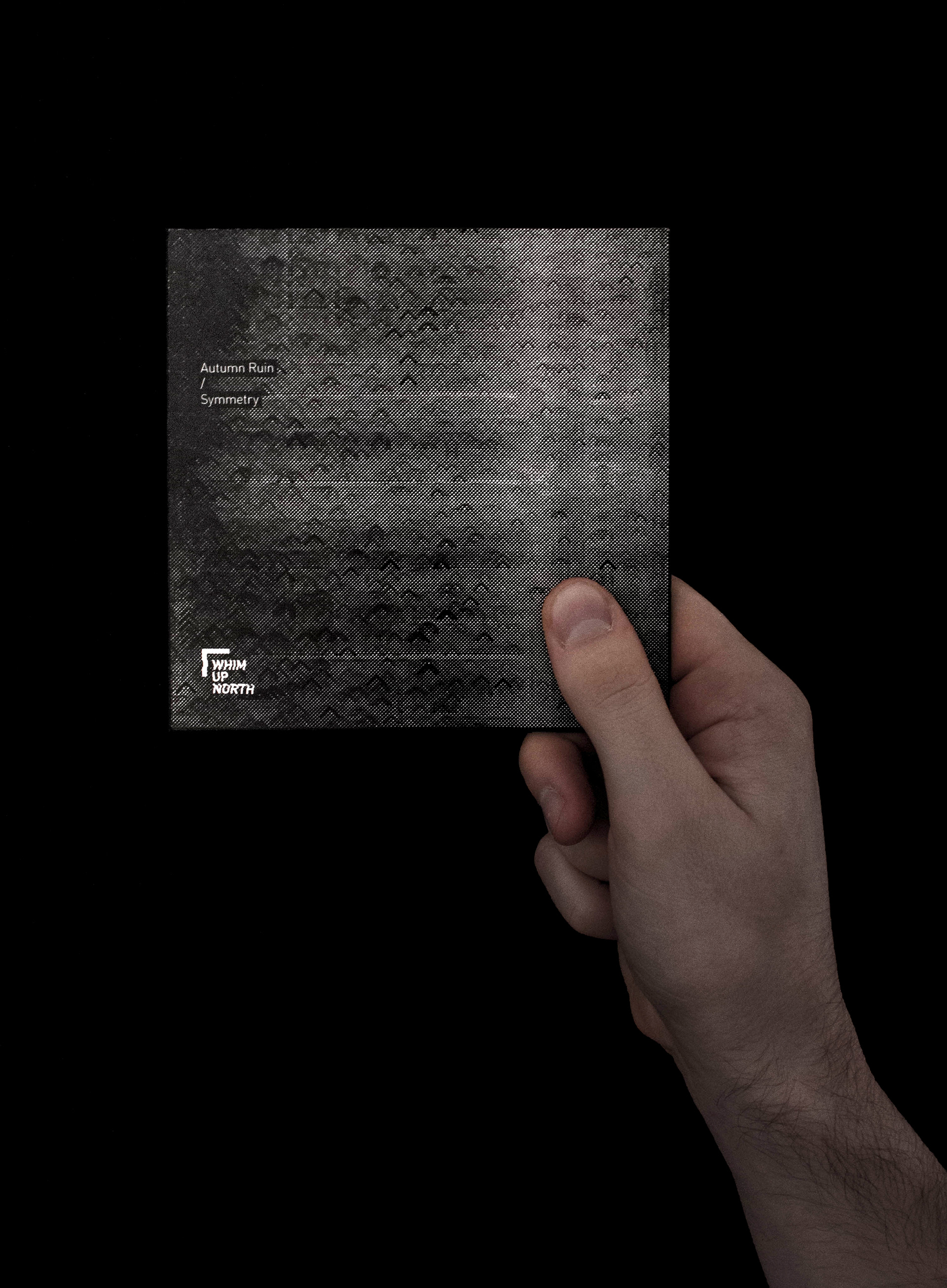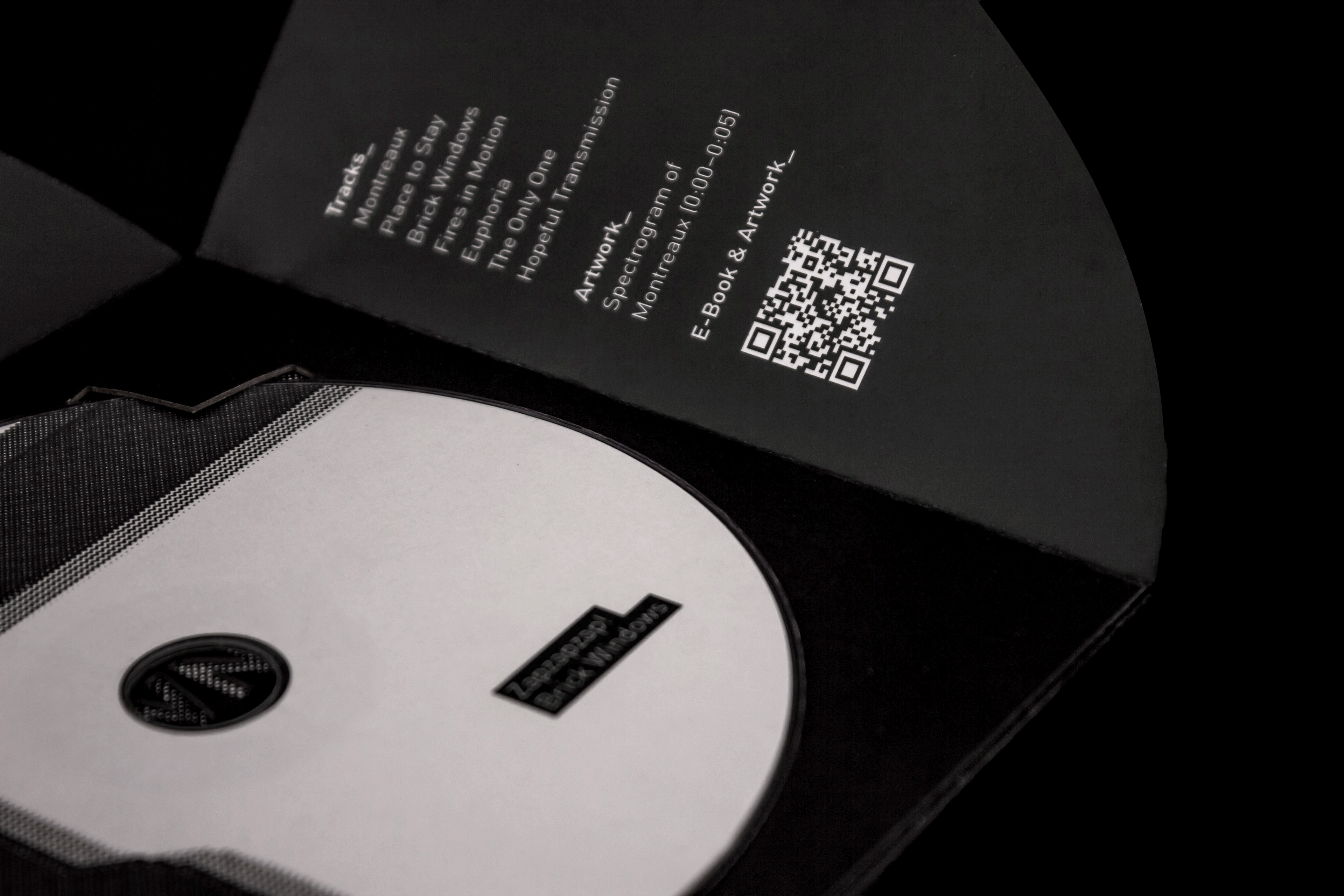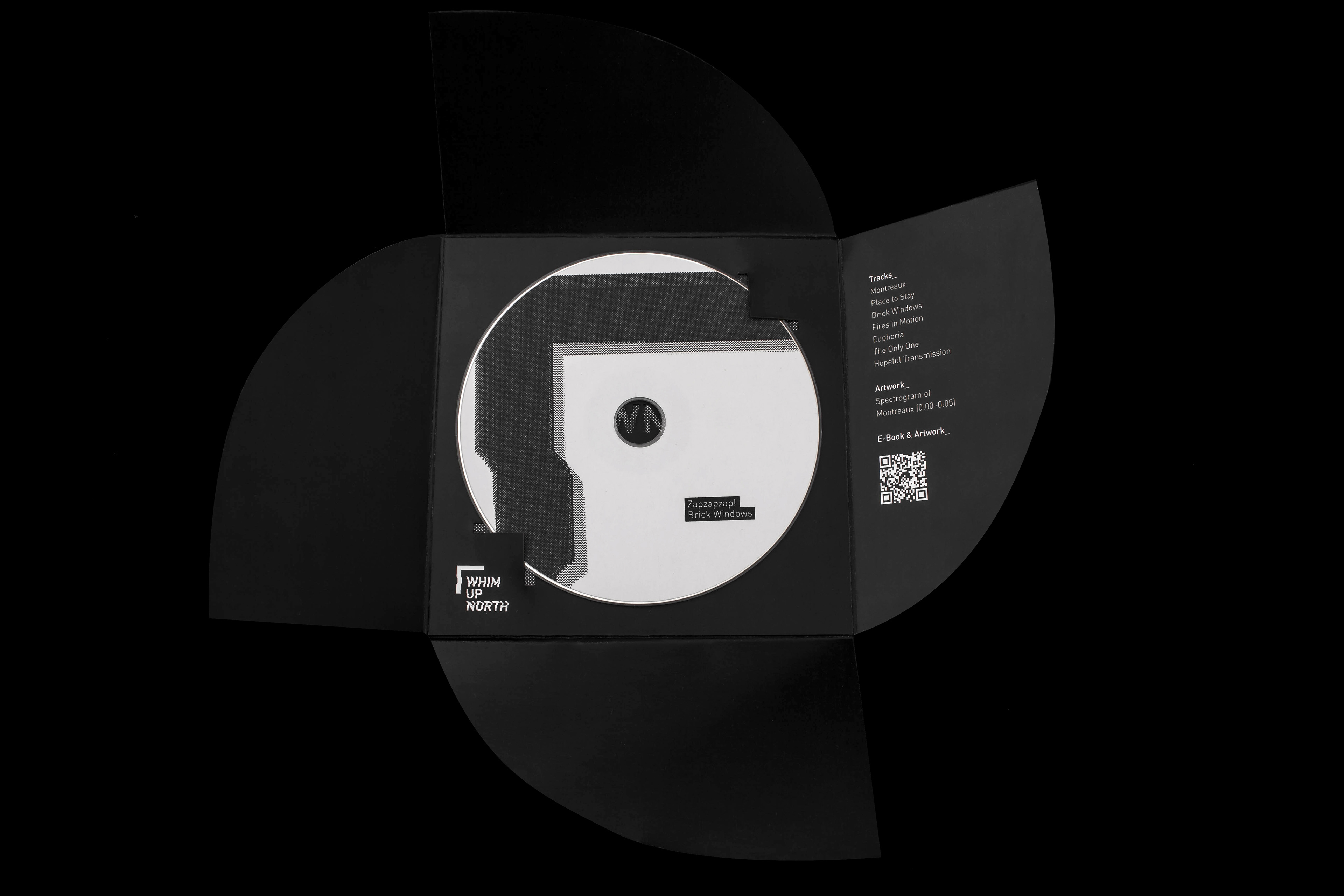 Web Design / Social Networking